$724,000 For A Ferrari? China's Rich Are Getting Shafted Buying Luxury Cars, But Who's Ripping Them Off?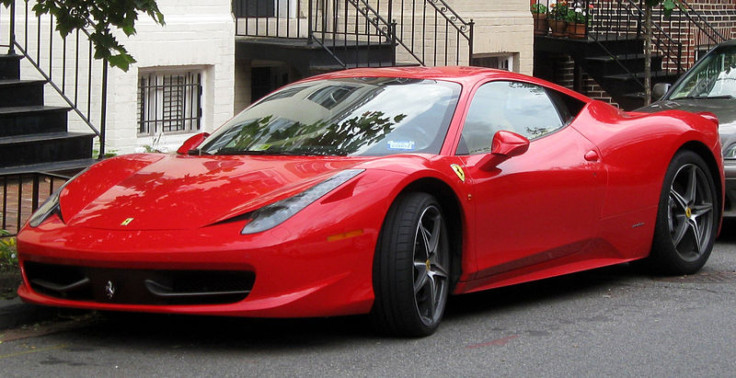 As any Chinese will tell you, buying a foreign car in China is a pricey proposition, and some are starting to wonder if China's luxury goods consumers are getting fleeced relative to their Western counterparts.
One of those critics is the state-run Xinhua news agency, which wrote a scathing editorial accusing foreign automakers of exploiting their market dominance to price-gouge wealthy Chinese consumers, charging much higher prices for their cars than they do in other countries.
The report cited a man identified by his surname Qu, who purchased an Audi Q7 luxury crossover for $78,000 Canadian ($75,794 US). Then he came home for a visit and saw the Chinese sticker price for the same model.
"The same car in the U.S. market sells for a little more than $60,000," he said. "A third of the price in China."
Multinational auto companies, such as Volkswagen SG (FRA:VOW3), the owner of the most popular luxury brand in China, Audi, have been scrambling to grab a piece of the luxury-market pie. The momentum has been so strong that it's led to a campaign in China to curb luxury consumption, especially among public employees.
Qu's sticker shock is backed up by comparing prices of domestically manufactured and imported foreign brands on the Chinese-language auto website pcauto.com with the prices listed on the U.S. auto vending site cars.com.
Here's a sampling:
- For the Audi A4L, the extended wheelbase version of the A4 available exclusively in China, the price ranges between $44,490 and $94,282 depending on options. In the U.S., the Audi A4 sedan price ranges between $33,920 and $54,690.
- The Ferrari 458 Italia costs between $632,789 and $723,923 in China. In the U.S., this super-luxury, high-performance Italian muscle machine will set you back only about $230,000.
- The BMW X5 luxury crossover SUV costs as much as $330,000 in China; in the U.S. it runs up to about $103,000.
- A Mercedes-Benz standard E-class sedan will cost about $70,000 in China but only about $48,000 in the U.S.
- And even a non-luxury vehicle, like a new Mini Cooper, can cost $85,000 in China if it's fully loaded with options. In the U.S. a comparable version of the vehicle is $52,500
What's going on?
The car companies blame China's steep taxes, tariffs and other charges. But Xinhua and others claim that the auto companies themselves are largely to blame.
China charges a 25 percent import tax on car purchases. In the U.S., the vehicle tax purchase varies by state but is generally in the single digits. New Jersey, for example, charges a 7 percent value-added tax and an additional tax based on engine size.
In the U.S. the standard import tariff is 2.5 percent for cars and 25 percent for pickup trucks. China also charges a 17 percent value-added tax and a consumption tax based on engine size.
But Chinese auto industry experts point to the profit margins. The China Passenger Car Association estimates that foreign auto companies make profits up to 30 percent on the sale of imported cars in China.
"Foreign carmakers have chosen to set prices of luxury cars excessively high in China, where the rising ranks of the rich are willing to buy expensive foreign brands to show off their wealth, and where there are no domestic luxury brands to compete with," Rao Da, secretary general of the China Passenger Car Association, told Reuters.
Despite the steep markups on foreign brands in China, apparently the market there is strong enough to support it, with or without an official inquiry into the higher prices.
British luxury carmaker Bentley Motors Inc. has opened 12 dealership in China so far this year. And General Motors Co. (NYSE:GM) has made China an important focus in its push to turn Cadillac into an international luxury brand.
Read the full Xinhua news agency editorial in Mandarin here.
© Copyright IBTimes 2023. All rights reserved.
FOLLOW MORE IBT NEWS ON THE BELOW CHANNELS