2014 Ram 1500 Diesel Pickup Got 8,000 Preorders In First Three Days As Chrysler Prepares Delivery Of The 28 MPG (Highway) Truck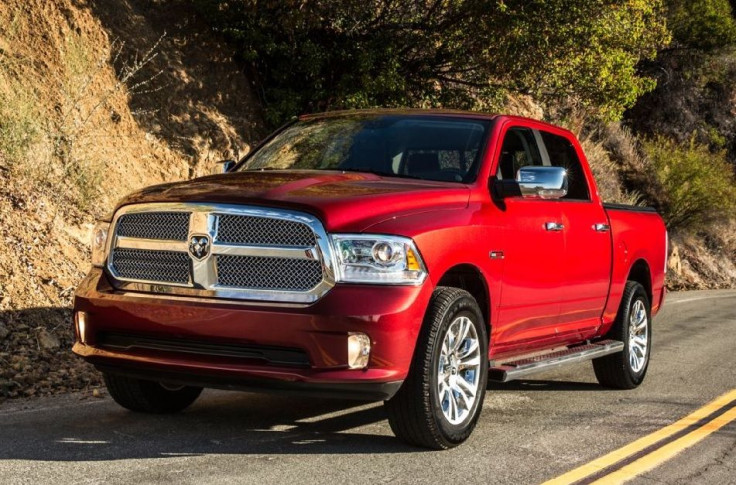 Chrysler Group is on a roll.
The owner of Dodge, Jeep and Ram brands started the year shaking the proverbial monkey of a retired employee health care trust off its back. That's a win for CEO Sergio Marchionne who is now free to complete his vision of a global alliance between Chrysler and the company that helped it to dig out from Chapter 11 reorganization in 2009, Fiat SpA (BIT:F). Sales of its recently released 2014 Jeep Cherokee helped the brand end 2013 with record-hitting volume. The second generation 2015 Chrysler 200 compact executive car is set to hit showrooms before midyear; so far the reviews are giving it positive marks for being an improvement over the previous iteration.
Now the company is banging a gong over just how well customers have received its upcoming 2014 Ram 1500 EcoDiesel pickup truck, which leads the industry in highway miles per gallon and ties with the Toyota Tacoma with the best combined fuel economy.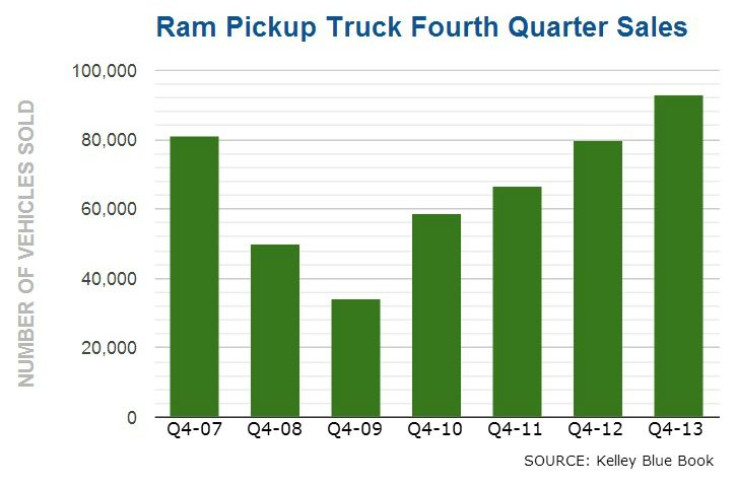 Chrysler said on Thursday that it began accepting preorders on Feb. 7 and in three days "quickly filled the initial allocation" of 8,000 vehicles reserved for the early customers. The company claims this is an industry record for preorder pace.
The truck gets Chrysler's EcoDiesel technology in a 3.0L V6 that gives up 420 pound-feet of torque and can tow up to 9,800 pounds. Ram is the third most-popular pickup truck brand in the U.S., behind the Ford F-Series and the Chevrolet Silverado. Considering that Ford and GM aren't resting on their laurels when it comes to this vital segment (hint: Americans love pickup trucks as much as automakers love the profit margins they provide), Chrysler isn't likely to move the Ram up on the best-seller list, but this early demand for the vehicles suggest it could grab some extra market share.
"Chrysler's growth in 2013 will outpace the auto sector's overall growth. A string of successful new product launches and updates has kept Chrysler Group on the upswing for nearly four years. The Jeep and Ram brands are leading the charge," Karl Brauer, senior analyst for Kelley Blue Book, said in January after automakers' year-end sales figures were released.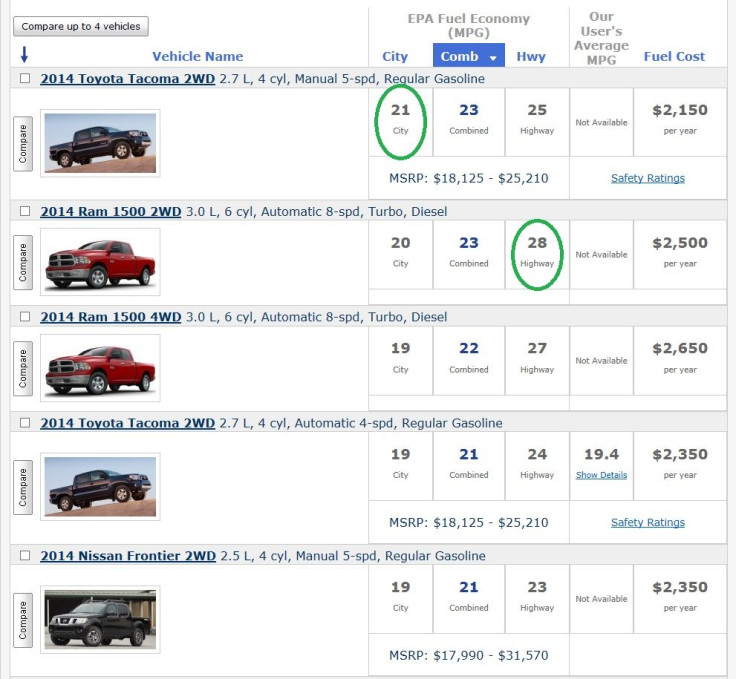 © Copyright IBTimes 2023. All rights reserved.