2016 Presidential Candidates Poll: Hillary Clinton, Mitt Romney Top Picks; Elizabeth Warren And Dr. Ben Carson Second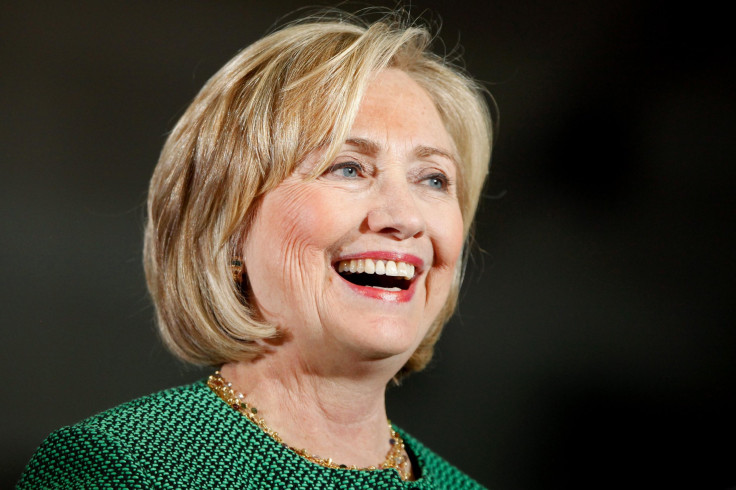 A CNN/ORC International poll survey indicates Hillary Clinton and Mitt Romney are the top picks for the 2016 Democratic and Republican presidential nominations, respectively. The poll found 65 percent of left-leaning American voters queried would support Clinton if she ran in the Democratic primaries for president while 20 percent of right-leaning voters said they would support Romney if he ran in the Republican primaries. Clinton has yet to announce her campaign and Romney has maintained he won't run for president again.
The poll suggests Clinton would hold a strong lead over other potential Democratic contenders with her 65 percent. Among 457 left-leaning voters, 10 percent voiced support for Massachusetts Sen. Elizabeth Warren, 9 percent for Vice President Joe Biden and 5 percent for Vermont Sen. Bernie Sanders for the Democratic ticket.
That lineup of Democrats is fairly predictable. But the GOP side included something of a surprise in second place. The survey showed Romney with an edge over Republican contenders with his 20 percent. Among 510 right-leaning voters, 10 percent said they would support conservative Ben Carson, a retired neurosurgeon. Ex-Florida Gov. Jeb Bush was next with 9 percent support, and New Jersey Gov. Chris Christie drew 8 percent support.
Carson has gained considerable ground in the polls, beating out well-known GOP contenders despite a lack of experience and despite -- or maybe because of -- some controversial remarks. Carson has called Obamacare "the worst thing that has happened in this nation since slavery" and slammed President Barack Obama for worsening race relations. The retired doctor told FOX News in May the Veterans Affairs debacle is a "gift from God."
Despite dropping clues of a presidential bid, Clinton has yet to make any official announcement. If the former secretary of state does not run, 41 percent of left-leaning voters said they would back Biden, 20 percent would back Warren, 7 percent would back Andrew Cuomo and Sanders for the Democratic nomination, according to the poll. Obama told ABC News Clinton would be a "great president." Biden isn't expected to run for president in 2016 if Clinton is in the race. Warren has said she plans to serve out her first term in the Senate and will not run for president. Both Cuomo and Sanders have talked about possible campaigns.
Meanwhile, Romney has said he is not planning a third run for the White House. If the former Massachusetts governor sticks to his word, 14 percent of right-leaning voters said they would back Bush, 11 percent would back Carson, 10 percent would back ex-Arkansas governor Mike Huckabee and 9 percent would back Christie for the GOP nomination, according to the poll. Bush has hinted he'll decide on a 2016 bid by the end of the year. Carson told NBC News "maybe," when asked if he will run. Huckabee, who ran for the Republican presidential nomination in 2008, has said he is seriously considering 2016 bid, and Christie has said he will not decide until next year.
The telephone survey, published Tuesday, polled 1,045 likely U.S. voters on Nov. 21-23 and has a 3 percentage point margin of error.
© Copyright IBTimes 2023. All rights reserved.