2016 Presidential Election: Voters In Three Swing States Agree With Pope Francis On Climate Change Action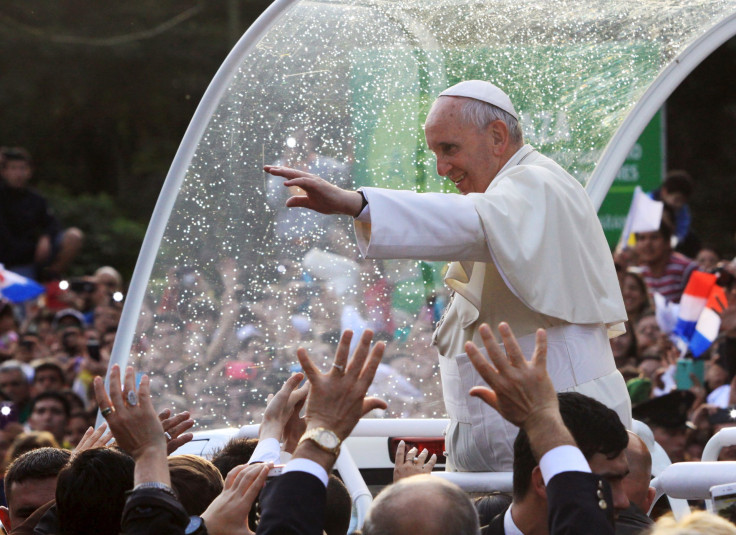 A majority of voters in three key swing states for the 2016 presidential election agree with Pope Francis' calls to confront climate change. Voters in Colorado, Iowa and Virginia also said they believe climate change is caused by human activity, Quinnipiac University found in a poll released Wednesday.
Researchers found the pope's call for action on climate change resonated more with Democratic voters than with Republicans.
"There is a big partisan split, as Democrats in Colorado, Iowa and Virginia agree with the pope on climate change while Republicans disagree," Peter A. Brown, assistant director of the poll, said in a statement.
Of the more than a dozen major Republican candidates this election, only one leading contender, Sen. Lindsey Graham of South Carolina, has said publicly he accepts the scientific consensus that humans are causing global warming. Other front-runners, including Sen. Ted Cruz of Texas and Sen. Marco Rubio of Florida, have denied the science or declined to weigh in on the debate.
Voters in the three swing states said they agreed by margins of more than 2-to-1 that climate change is caused by human activity, Quinnipiac researchers found.
However, voters in each state said by narrower margins that climate change is not a moral issue -- contradicting Pope Francis' message that humans are morally compelled to reduce harmful greenhouse gas emissions and help poorer communities adapt to rising sea levels, droughts, devastating flooding and other climate-related effects.
The leader of the Roman Catholic Church unveiled his much-anticipated encyclical on climate change in June. In the 184-page letter, the pontiff called for "universal solidarity" in combating environmental degradation.
"A very solid scientific consensus indicates that we are presently witnessing a disturbing warming of the climatic system," Francis wrote. "I urgently appeal, then, for a new dialogue about how we are shaping the future of our planet. We need a conversation which includes everyone, since the environmental challenge we are undergoing, and its human roots, concern and affect us all."
Quinnipiac researchers surveyed roughly 1,200 adults in each of the three swing states. While a majority of voters agreed with Francis' stance on fighting climate change, voters diverged with the Catholic Church on the issue of same-sex marriage. The church has long opposed homosexuality and same-sex partnerships, although the pope has frequently called for "respect, compassion and sensitivity" toward gays and lesbians.
Voters in Colorado, Iowa and Virginia said they support marriage equality and the landmark U.S. Supreme Court decision in July that legalized same-sex marriage in all 50 U.S. states.
© Copyright IBTimes 2023. All rights reserved.