25 Killed As Ukraine Strikes 'Peaceful Settlements' In Russia's Belgorod: Governor Tells Putin
KEY POINTS
Vladimir Putin has praised the regional authorities for "stabilizing the situation"
The General Staff of the Armed Forces of Ukraine said Russia has already lost 123,080 soldiers
As the war continues, NATO Secretary General called on members to strengthen support for Kyiv
For the first time since the start of the offensive in Ukraine, Russian authorities have announced an official toll of people killed in a region.
On Wednesday, Belgorod's governor reportedly informed President Vladimir Putin that 25 people have been killed in the border region. Gov. Vyacheslav Gladkov also said in his televised remarks that more than 90 people have been injured in strikes carried out by Ukraine, as the fight between the two nations reached its 12th month.
"Ukraine, the enemy, is targeting peaceful settlements. There are 25 dead, 96 people were wounded," Gladkov told Putin, adding that around 6,500 people had to be evacuated from border villages.
Putin then reportedly praised the regional authorities for "stabilizing the situation," according to the Defense Post reported.
Since Putin launched an offensive in Ukraine on Feb. 24, 2022, the Belgorod region has been repeatedly hit by shelling. Russia has accused Ukraine of attacking military airfields that were miles away from the Ukrainian border. According to Russian officials, Ukraine's troops used drones to target these areas.
Authorities in the border regions of Belgorod and Kursk strengthened their defense lines after facing defeats in some territories in Ukraine.
At the recent meeting, Putin also praised Russia's weapons.
"Practical combat work has shown that Russia's air defense is one of the best in the world," he told the governor.
Meanwhile, on Wednesday, the General Staff of the Armed Forces of Ukraine said that Russia has already lost 123,080 soldiers, 290 fixed-wing aircraft, 3,161 tanks, 2,154 artillery systems and 6,307 armored combat vehicles in the war against Ukraine.
In another Facebook update, the armed forces said, as of Wednesday, "11 enemy ships are on combat duty in the Black Sea, including 4 carriers of 'Calibre' cruise missiles, the total salvo is about 28 missiles." The post added Russian forces continue to control "sea communications by keeping 2 ships on combat duty" in the Sea of Azov.
As the war continues, NATO Secretary General Jens Stoltenberg called on members of the Alliance to strengthen support for Kyiv.
"There are no signs that President Putin has changed his goal of dominating Ukraine. There is nothing to indicate that he is preparing for peace. He is ready to sacrifice tens of thousands of Russian soldiers in this completely unjustified war. He has mobilized more than 200,000 troops, and plans to mobilize even more, and [he] is actively working to get more weapons from other authoritarian states such as Iran and North Korea. We know that Russia is planning new offensives, and we must be prepared for them. That is why it is so important that we continue to strengthen our support for Ukraine," Stoltenberg said in an interview with German outlet Welt.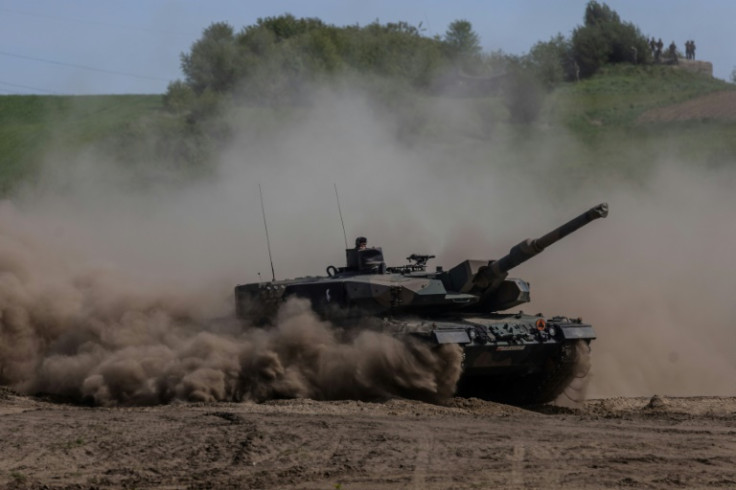 Read more
Ukraine Army Eliminates 690 Russian Soldiers; Death Toll Surpasses 122,000
Retired NATO General Faces Ex-PM In Czech Presidential Run-off
© Copyright IBTimes 2023. All rights reserved.