29% Of Americans Believe Armed Revolution May Be Needed [POLL]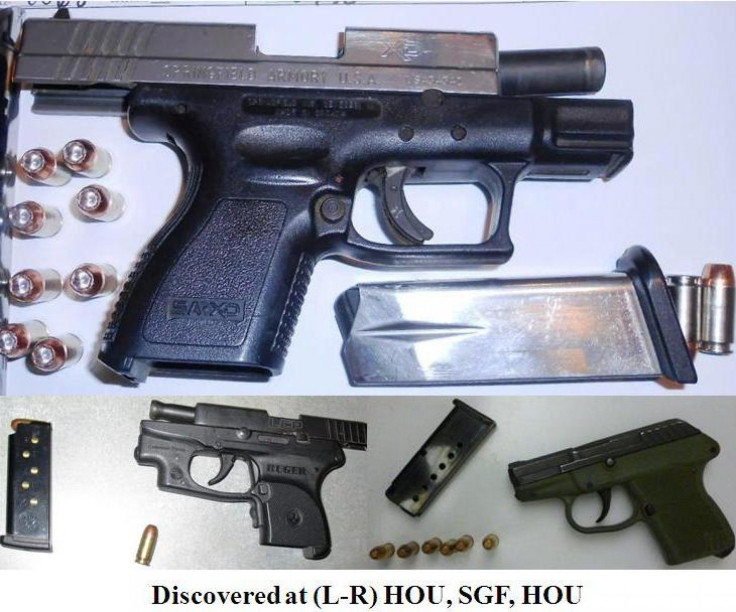 A major segment of the American voting public is of the belief that an armed rebellion to protect their freedoms may be needed in the near future, according to a startling new poll.
The poll, conducted by Fairleigh Dickinson University's PublicMind and released Wednesday, found that 29 percent of registered voters agree with the assertion that "in the next few years, an armed revolution might be necessary in order to protect our liberties," while another 5 percent said they were undecided on the question.
The eye-opening survey reveals a partisan tenor to the issue, as only 18 percent of Democrats agreed with the statement, while 44 percent of Republicans and 27 percent of independents did so.
The poll also found that a full quarter of American voters believe they are being told lies about the Sandy Hook Elementary School massacre in Newtown, Conn., by people who are seeking to influence politics, while 11 percent said they were unsure on the topic.
The results of the poll offer a new view of opinion on gun control in America. Its authors write that the survey's results suggest that these ideas about revolution and a Sandy Hook "conspiracy" are feeding into the mindsets of those who oppose gun control.
In fact, 73 percent of Democrats said in the poll that Congress should strengthen gun control laws, while 65 percent of Republicans said the opposite. Overall, 50 percent of voters polled believe there need to be new gun laws, while 39 percent disagree.
"If there was a bipartisan moment after Sandy Hook to pass gun control legislation, it's past," Dan Cassino, a professor of political science at Fairleigh Dickinson in New Jersey, and an analyst for the poll, said in a description of the survey. "Partisan views have strongly reasserted themselves, and there's no sign that they'll get any weaker."
The poll was conducted over a week at the end of April and surveyed 863 random registered voters across the U.S.
© Copyright IBTimes 2023. All rights reserved.