'3 Tons Of TNT': Fireball Behind Loud Boom Heard In Mississippi, NASA Confirms
KEY POINTS
Fireball sightings were followed by reports of a loud boom earlier this week
NASA confirmed that a fireball was responsible for the noise
At its peak, it was 10 times brighter than the full Moon: NASA
People in Mississippi heard a loud boom that shook some houses on Wednesday morning. NASA has confirmed that it was a fireball streaking across the morning skies.
The event happened at about 8:03 a.m. CDT (9:03 a.m. EDT). About 30 people in Arkansas, Louisiana and Mississippi reported seeing the fireball, and it was followed by "numerous" reports of a loud boom from Claiborne County, Mississippi, NASA noted. The agency described it as a fireball that was "mostly heard, hardly seen."
"What struck me as unusual was how few eyewitness reports we had given the skies were so clear," Bill Cooke of NASA's Meteoroid Office said, as per NASA. "More people heard it than saw it."
However, someone did capture dashcam footage of the falling fireball.
Initially, it wasn't clear if the fireball that people saw and the loud sound were connected, The Vicksburg Post reported. The Claiborne County Emergency Management Agency even had to issue a statement to assure members of the public that the Grand Gulf Nuclear Station was "not involved" in the loud sound, noting that "the site is secure."
But satellites detected several bright flashes that were associated with the fragmentation of the object. According to NASA, it was first spotted some 54 miles over the Mississippi River and moved southwest with speeds of 55,000 miles per hour. It then broke to pieces some 34 miles above a "swampy area" in Louisiana.
The object was likely a "piece of an asteroid" that was about 90 pounds in weight and a foot in diameter, according to NASA. Although the event did not cause any damages, it was so loud that some people reported feeling their houses shake, Cooke said, as per USA Today.
"The fragmentation of this fireball generated an energy equivalent of 3 tons of TNT (trinitrotoluene), which created shock waves that propagated to the ground, producing the booms and vibrations felt by people in the area," NASA noted.
And even if most people only heard it, it was actually more than 10 times brighter than the full Moon at its peak.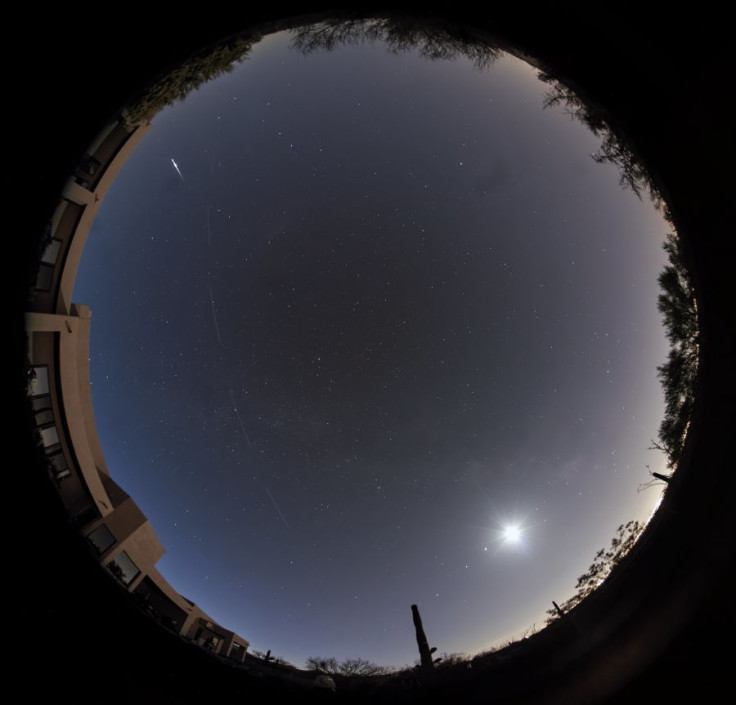 © Copyright IBTimes 2023. All rights reserved.