LOOK: 'Extremely Rare' Fireball Spotted From England And France In Broad Daylight
KEY POINTS
A "very bright" fireball was spotted in broad daylight this weekend
The "extremely rare" fireball was spotted by witnesses from Great Britain to France
It was only one of four fireball events spotted over the weekend
A bright meteor lit up the sky across Great Britain and France this past weekend. It was so bright that the event was observed even in broad daylight.
It was in the afternoon last Saturday when people across North-Western France and Southern Great Britain spotted a bright fireball streaking across the sky, the International Meteor Organization said. In parts of England, many witnesses even heard a sonic boom along with the sighting.
It was not linked to any aircraft, The Ministry of Defence said as per the BBC. Experts analyzing available footage of the event soon confirmed that it was actually an "extremely rare daytime fireball."
Footage of the rare event captured by a dash-cam video and shared on Twitter shows the bright light streaking through the clear sky.
In another, the bright light is not visible but one can clearly hear the loud sonic boom which, according to the BBC, was strong enough to shake people's homes and windows.
Simon Proud, a specialist in aviation meteorology at the University of Oxford, also shared a rather unique view of the event, as captured by a weather satellite. In the GIF, one can see the bright flash of light over the U.K.
To become a rare daytime fireball, it would have had to be quite large, the BBC quoted Richard Kacerek of the U.K. Meteor Observation Network as saying. Dr. Ashley King of the U.K. Fireball Alliance added that it would have been traveling "faster than the speed of sound."
The experts are now urging people in the region to be on the lookout for any possible fragments of the rock that produced it.
The event took place just weeks after the "record-breaking" fireball's sighting in the U.K., which had quickly logged close to 800 reports.
Four Meteor Events, One Weekend
According to the American Meteor Society (AMS), the daylight fireball was actually just one of the fireball events this past weekend. There were also fireball events in Tampa Bay and Pennsylvania. Another was also observed in California, Nevada and Arizona.
Several thousand fireballs actually occur in the Earth's atmosphere each day, the AMS explained, but most of them remain undetected because they either happen in remote regions or during the day. For a meteor to be observable during the day, it has to have a magnitude of -6 and occur either in a part of the sky away from the sun or, be even brighter even if it appears close to it.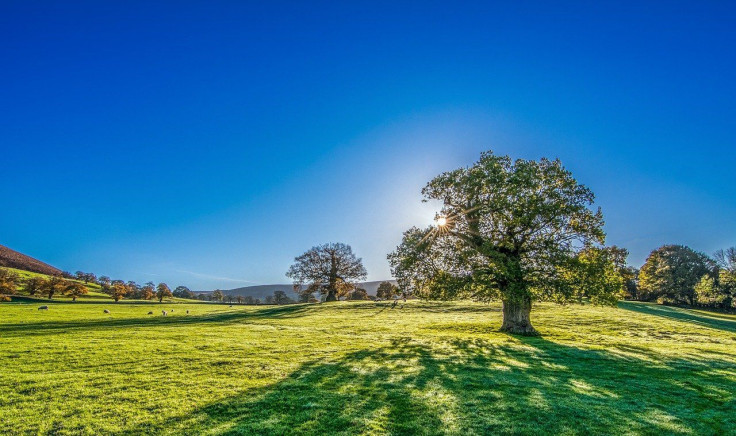 © Copyright IBTimes 2023. All rights reserved.
FOLLOW MORE IBT NEWS ON THE BELOW CHANNELS