3,000-Year-Old Mummy Sarcophagus Restored With LEGO [PHOTOS]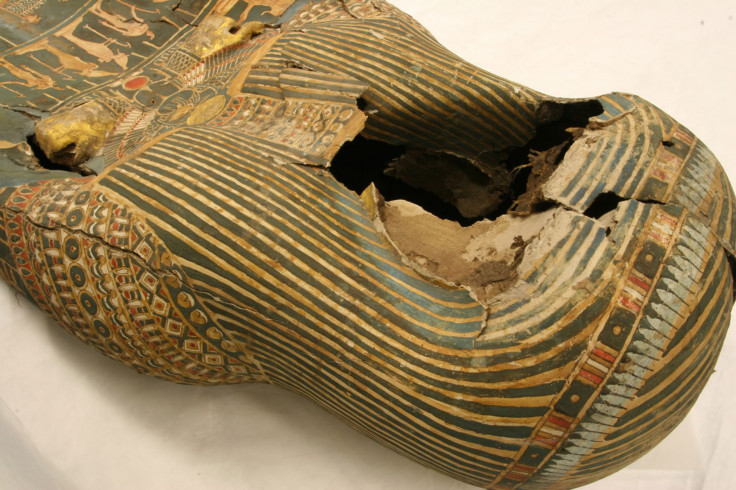 A 3,000-year-old mummy was restored with the help of a common toy.
The Fitzwilliam Museum in Cambridge used LEGO to repair the 13th century Egyptian cartonnage mummy case of Hor, an ancient Egyptian king. Found in the Ramesseum at Thebes in 1896, the sarcophagus was stored in the museum's basement for 50 years after it was damaged.
"At some point Hor had been exposed to damp conditions and had sagged dramatically around the chest and face. This caused structural problems and also serious cracking and instability in the painted decoration," the museum wrote on its website.
Conservators wanted to fix the Egyptian king's misshapen face without ruining its fragile material that resembles papier-mâché. In order to do so, the relic would have to be exposed to damp conditions – something that is risky for the fragile mummy.
David Knowles, an engineering student at the University of Cambridge, made a frame for conservators to work on the mummy's face while it's face-down– a position that was near impossible for the fragile relic that is made out of thin layers of plaster, linen and glue. This way, conservators could expose the mummy to humidity in a controlled way.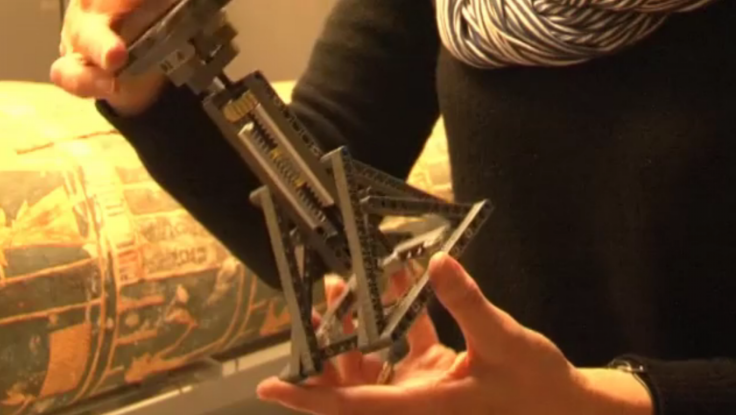 Using a combination of traditional wooden frames and moldable materials, conservator Sophie Rowe was able to fix the mummy's sunken face and chest.
Once completed, Knowles then designed a six light Lego structures placed inside the mummy's chest cavity to keep it from collapsing again. "They are adjustable using screw threads, and are padded with archival foam where they are in contact with the ancient surface," according to the museum's statement.
This isn't the first time Lego helped someone in need. In August, 31-year-old Christina Stephens who lost her foot in an accident used Lego to build a prosthetic leg for herself. She documented making the unusual prosthetic on YouTube in a video that garnered more than 1.4 million views.
"Part of what I want to do with my videos is de-stigmatize amputation and make it less scary," Stephens said.
© Copyright IBTimes 2023. All rights reserved.