42,000 Pounds Of Johnsonville Sausages Recalled, May Contain Plastic Fibers
KEY POINTS
The affected sausages were produced in January and carry specific codes
They were shipped to retailers in eight states, including Colorado, Nebraska and Texas
There have been no reports of adverse reactions from consuming the recalled sausages
Johnsonville is voluntarily recalling some 42,000 pounds of a certain sausage product that may be contaminated with foreign matter, specifically plastic fibers.
The problem with the ready-to-eat "Johnsonville Beddar with Cheddar" pork sausage product was discovered through a customer complaint, according to the announcement from the U.S. Department of Agriculture's (USDA) Food Safety and Inspection Service (FSIS).
In a company statement, it noted that the customer found "small, black, flexible thread-like material in a link."
Under the Federal Meat Inspection Act (FMIA) and the Poultry Products Inspection Act (PPIA), meat and poultry products are considered to be "adulterated" if they are contaminated with foreign material. That is "regardless of the physical characteristics of the foreign material," such as its shape or size.
"Due to the small size and flexible nature of the material, FSIS (Food Safety & Inspection Service) believes it poses a very low risk for adverse health effects if consumed, but the safety of our consumer is our primary concern, which is why we're issuing the recall," the company noted, adding that the recall is a Class 2 level, indicating a "very low risk" of adverse health consequences.
So far, there have been no reports of adverse reactions related to consumption of the product.
The recall affects the "Johnsonville Beddar with Cheddar Smoked Sausage Links Made with 100% Premium Pork" produced on Jan. 26. It comes in 14-ounce maroon-colored packs that bear the following information: a "best by" date of July 11, 2023, a code of "C35" and "EST 34224" inside the USDA mark of inspection.
"The product is under recall only if all three of these pieces of information are stamped on the package," the company noted.
These were shipped to retailers in eight states, namely Colorado, Iowa, Kansas, Missouri, Nebraska, North Dakota, Oklahoma and Texas.
More photos of the products' packaging can be found here.
In total, the recall affects 42,062 pounds (4,807 cases) of the product, which the company said is "only a very small percentage" of the product.
Retailers have been instructed to remove any possibly remaining recalled products from their stores, the company said. Customers who may still have them are being advised not to consume them, and instead should either throw them away or take them back to the store where they were purchased.
Those with questions about the recall may contact the company at 888-556-2728. Meanwhile, those with food safety questions may contact the USDA Meat and Poultry Hotline at 888-674-6854.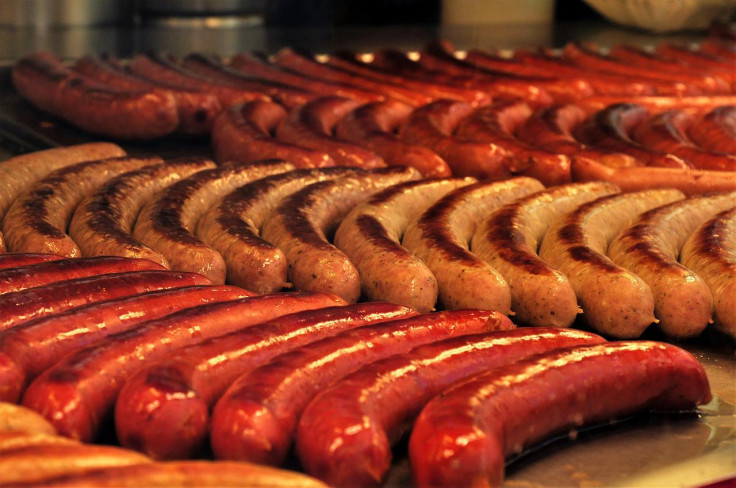 © Copyright IBTimes 2023. All rights reserved.