Marijuana Products Recalled In Arizona For Potential Bacteria, Fungus Contamination
KEY POINTS
Arizona health department discovered a potential for "false negative" results for contaminants
There have been no reports of illnesses to date
Customers shouldn't "ingest, inhale or otherwise consume" the recalled products
Some establishments in Arizona have issued a voluntary recall of certain marijuana products that may be contaminated with salmonella and aspergillus.
The recall stemmed from possible false negative results for contaminants, according to theArizona Department of Health Services (ADHS).
"Once ADHS discovered the potential contamination, they contacted the facility that produced the products," the ADHS said Wednesday. "The licensee took immediate action to work with all distribution and retail partners to remove any potentially impacted products from store shelves. "
The recalled products included Caps Frozen Lemon (batch number 041323-LR.CFL), Twisted Lemonz (batch number 041023-LR.CBN.1), Cherry Punch (batch number 221116-02-40), and Ghost Train Haze (batch number 040423-LR.GTH).
Salmonella is the "implicated contaminant" for Cap's Frozen Lemon, Twisted Lemonz and Ghost Train Haze products, but it's aspergillus for Cherry Punch.
Salmonella is a bacterium that may cause diarrheal illnesses, with symptoms including fever and stomach cramps. Some people can recover from it without specific treatment, but others may get an illness that's severe enough that they may need to be hospitalized.
Aspergillus is a fungus that may cause an infection called aspergillosis. Although people can breathe in aspergillus without getting sick, it may cause allergic reactions or lung infections, particularly among those who have weakened immune systems.
No illnesses related to the recall have been reported so far. The announcement is made "out of an abundance of caution."
Customers shouldn't "ingest, inhale or otherwise consume" the recalled products and instead, should dispose of them. Those who have already used the product are being advised to monitor themselves for symptoms.
In the case of salmonella, it may also induce symptoms like prolonged vomiting, bloody stools, signs of dehydration and diarrhea with a fever higher than 102 degrees Fahrenheit — symptoms that already warrant a call to the doctor.
Aspergillus may induce different symptoms depending on the type of aspergillosis. More information can be found on the Centers for Disease Control and Prevention's website. Customers who have questions can contact the establishment from where they purchased the products.
Earlier this month, some Arizona establishments similarly recalled certain marijuana products due to potential contamination with aspergillus.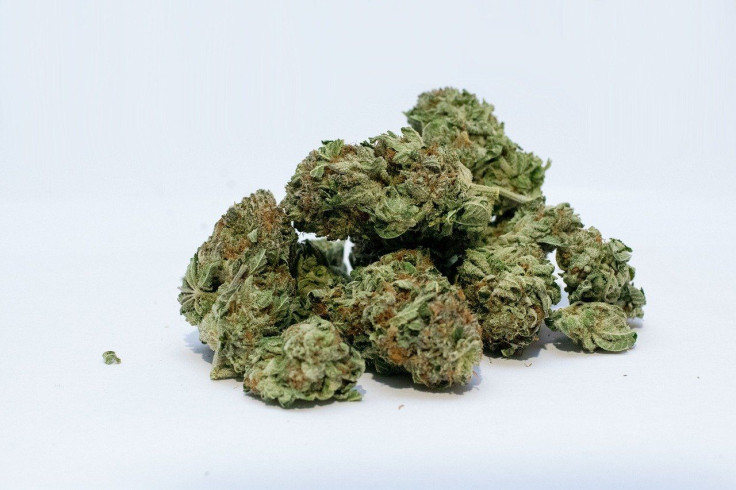 © Copyright IBTimes 2023. All rights reserved.