5 Best Commercial Real Estate Software of 2023
* This is a contributed article and this content does not necessarily represent the views of IBTimes.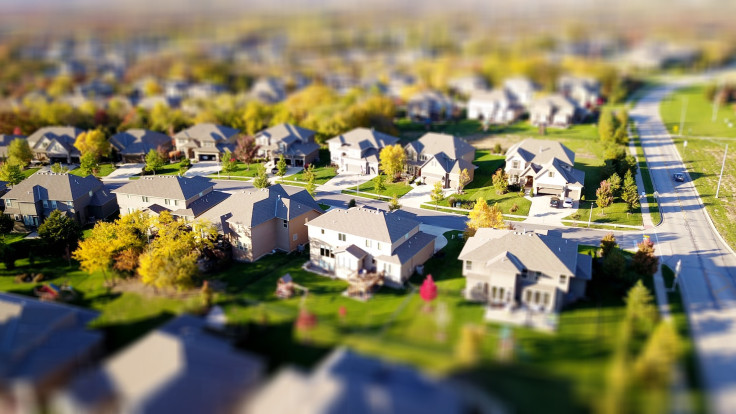 Today, the real estate industry remains an ever-evolving, ever-expanding, and complex landscape that requires a strong and efficient management structure to handle all systematic and non-systematic operations. The commercial real estate sphere, in particular, requires solutions that help all playmakers involved in the system to adapt to the new realities of the market.
Why the right technology is important for your business
The simple reason for this is that the different industries that we have in the business world today have become so interconnected that practically nothing is possible without technology. The right type of technology helps improve operations, increase efficiency, and reach a wider audience.
Technology has become an inherent part of business, and organizations refusing to embrace new technologies fail faster. Conversely, those quick to adapt to new realities have a higher chance of dominating their sphere.
What is commercial real estate software?
Commercial real estate software refers to the various tools designed to help real estate managers and landlords manage their properties. CRE software, as it's typically called, also refers to the systems and solutions that have been put in place for managers to manage and market their properties, keep accounts and communicate with clients.
Benefits of the commercial real estate software
Excellent commercial real estate software can offer several outstanding benefits. Some of them include the following;
Improving cash flow and tenant quality:
CRE software ensures that you have high-quality tenant screening and automation of late fees, all in a bid to improve cash flow and tenant quality.
Saving time by automating and simplifying maintenance issues
CRE solutions help navigate several mediums and track property maintenance as best as possible.
Reduces drudgery and the need for constant physical inspections.
An ideal commercial real estate software helps to create an experience for tenants and customers that suit the specific feature design they're working with.
Commercial real estate software is a great investment for any organization in the commercial real estate industry. However, there are specific requirements that need to be put into consideration when picking out the right software.
Here is a list of 5 of the best commercial real estate software that helps to improve business efficiencies and deal with existing problems within the commercial real estate industry in 2023.
The Top 5 Best Commercial Real Estate Software of 2023
Commercial real estate software is designed to help streamline operations, automate tasks, and enhance productivity. However, with so many options available in the market, it can be overwhelming to choose the right one. Here are the top 5 best commercial real estate software of 2023:
1.
Best Overall Commercial Real Estate Partnership Software: Juniper Square
This first software is referred to as a "universal platform for all investment partnerships," and we can't agree any less. Having served over 500,000 investor accounts since 2014, Juniper Square makes it easier for investment partners to focus on building enduring relationships and exceptional investment opportunities. It creates a common ground for industry participants to gather together to make efficient, transparent, and accessible transactions for themselves and their customers.
Pros:
Juniper Square provides an excellent, user-friendly, responsive platform that makes investor relations easily accessible to administrators. It also provides comprehensive coverage of nearly all aspects of real estate development. Extremely responsive and helpful The customer support team is also extremely responsive and helpful, making the process as seamless as possible for everyone involved.
Cons:
As much as customization is a great feature intended to improve its functionality, it can be quite challenging to use, particularly for first-time users. However, with time, useful presentations and demos come in handy in addressing any challenge that users may encounter.
Juniper Square is an incredibly impressive tool that increases efficiency in different aspects of any real estate management business category.
2.
Best Rental Property Management Software: DoorLoop
One of the biggest challenges that rental property managers face is the bulk of activities that they have to oversee to ensure that they can keep track of everything – from rent payments and taxes to recurring expenses and insurance. One software that boasts of an all-in-one management feature is DoorLoop.
DoorLoop provides property managers and landlords with one-stop spot support for all categories of properties in different areas of the world. The outstanding features of DoorLoop include custom reports, online advertising, document storage, and access permissions. As a user, you also gain access to its accounting suite, which consists of financial statements, rent collection through credit cards, and automated clearing house (ACH), among others. You can also track progress across your work orders and use a customizable website for property listings.
Pros:
Aside from being that one-stop for all the property management support that you need, DoorLoop also boasts speed and an incredibly intuitive portal. You can generate reports as a manager and tenant at an incredible speed that makes work much easier for both parties.
Cons:
Considering that it's all-in-one software, there are a number of features that may not be easy to grasp at first. However, with time, navigating the complexities of its features becomes much easier.
3.
Best Floor Plan Software: RoomSketcher
If your major concern as a commercial real estate manager or designer is creating, furnishing, decorating, and visualizing floor plans easily, then RoomSketcher is the place to start. Founded in 2007, this intuitive floor planning software allows you to draw plans from scratch, start with a template, or upload a blueprint to trace over. They even offer a floor plan redraw service where you can send in blueprints and get professional floor plans delivered by the next business day.
Pros:
What makes RoomSketcher stand out is how easy the software is to use, paired with incredibly powerful customization options. Businesses can add their logo, set up their own furnishing style, and match their brand colors. In addition, RoomSketcher also has the friendliest customer service team on-hand, where they reply promptly to any query plus offer live training and tutorials to get you up and running.
Cons:
As RoomSketcher is a software-as-a-service, you will need to pay a subscription to keep access to your projects. Also, if you are doing bulk doing bulk orders with hundreds of floor plans in one go, their redraw service is a bit slower than next business day.
However, overall, it's a powerful tool perfect for creating floor plans and 3D home visualizations for real estate and home design clients.
4.
Best Property Accounting Management Software: MRI
For 12 years, MRI Software has pioneered property accounting management by providing a comprehensive set of tools that allow users to take on specific property management challenges, even without compromise. This innovative property management software can easily automate manual processes, increase overall productivity, and save time for your business needs while paying adequate attention to your unique finance, accounting, and management needs.
Pros:
This software doesn't take away the ownership of your product. Instead, it allows you to own your product and offers many tools needed for daily accounting. The multiple entities of accounting management are all contained in one place, making it an incredibly useful tool.
Cons:
Once in a while, customer support can be a little slower than regular, and the system may run slower for managers with many users and communities.
5.
Best Property Management Software: AppFolio
The last software on our list is AppFolio. This software allows you to manage your unique property software, whether it's residential, commercial, or communal. The cloud-based tool has a proven approach to streamlining your workflows and managing your real estate needs one step at a time.
Pros:
It provides users with an intuitive interface that saves time and effort while ensuring organization and accuracy with all requirements within your property management business. It is also largely cheaper than most alternative products, making it a great choice for small-to-medium scale businesses.
Cons:
This product, as mentioned earlier, is incredible for rental and property management. However, it's suited for a fewer number of Associations. It may become cumbersome and less functional if you have several Associations and vendors to cater to.
However, AppFolio is one software that is constantly improving, and its customer service team makes it incredibly easy to navigate the technical areas you may come across.
Conclusion
Today, a large part of your success as a commercial real estate manager depends on the technologies that you work with. Make your work easier for you and those you work with by investing in the right CRE software today!
FOR FREE to continue reading
✔️ Unlock the full content of International Business Times UK for free
offer available for a limited time only
✔️ Easily manage your Newsletters subscriptions and save your favourite articles
✔️ No payment method required
Already have an account? Log in