5 Best Web Hosting Services For Small Business 2022
This article uses affiliate links, which means if you purchase products through these links, we may earn a commission. Click here to see our
T&C
.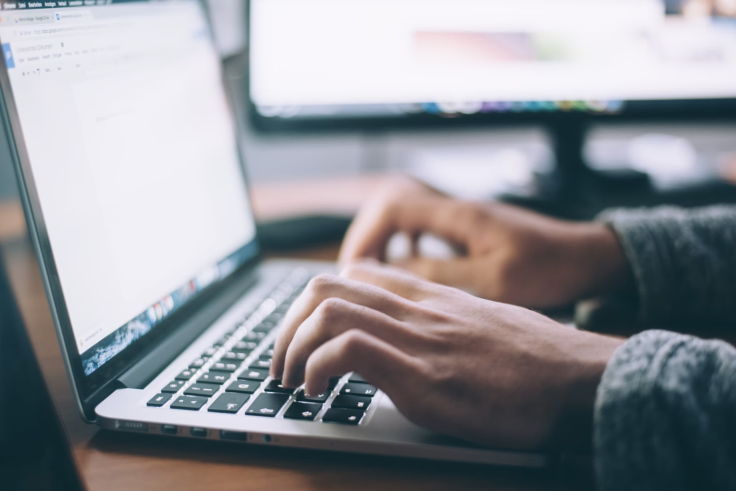 The way we conduct business continues to evolve and there's no better example of this than the leap from analog to digital. From brick-and-mortar stores and telephone, businesses now have a stronger digital presence, enabling them to reach and serve more people.
Websites are now a company's online home. While it has its clear advantages, the problems encountered in running a website are different from running a physical store. But for this digital platform to work, your website must be optimized to run as well as it can. This is where many people hire web hosting services.
So what is web hosting? It allows you to store your files in an online server to ensure that your website runs smoothly, has no bugs and provides a great user experience for users, especially customers.
Finding the best web hosting service that you'll get your money's worth isn't always easy as there are a variety of choices, which can make it overwhelming for anyone new to this. There's also the challenge of finding one that fits your budget.
Luckily, there are plenty of reliable and affordable web hosting services available today. So, to help you out, we listed down five of the best web hosting services for small businesses.
Here are the best web hosting services this 2022.
Best Web Hosting Services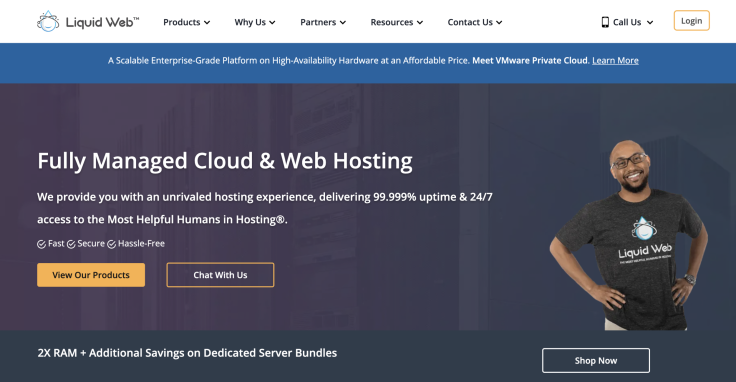 If you're looking for more than a shared web hosting service, then Liquid Web is perfect for you. Designed for businesses and individuals, Liquid Web specializes in managed hosting and currently has over 45,000 customers in 150 countries and manage over 500,000 websites via 10 global data centers.
A great choice for small businesses that don't mind paying for performance, Liquid Web offers reliability, solid performance and excellent customer service, with reassurance that help is always less than 60 seconds away. As for features, Liquid Web offers a range of control panels, a good hosting option range, free white-glove website migration and a stellar knowledge base. There's also a 100% uptime guarantee.
As for pricing, Liquid Web plans are at:
Managed WordPress - $19/month
Managed WooCommerce - $19/month
VPS Hosting - $15/month
Dedicated server - $169/month
Cloud dedicated - $149/month
VMWare Private Cloud - $510/month
You can learn more about Liquid Web by clicking here.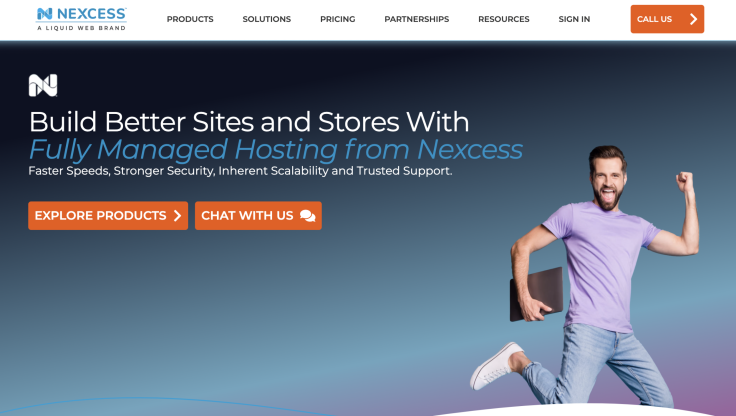 Another great choice is Nexcess, which is a powerful managed web host. Highly respected and known for its loyal customers, Nexcess has more than 30,000 customers from over 130 countries and offers high-quality web hosting without charging an arm and a leg.
Feature-wise, Nexcess offers a variety of hosting plans, free site migration, full server access, PHP 7 support, free SSL certificates, tested plugin updates, automatic daily backups, built-in developer tools, 100% guaranteed uptime and fast performance. There's also excellent around-the-clock customer support, making it perfect for small businesses that want a good web presence.
As for pricing, Nexcess plans are priced at:
WordPress – Starts at $13.30/month
WooCommerce – Starts at $13.30/month
Magento – Starts at $34.30/month
Membership sites – Starts at $49/month
StoreBuilder – Free
Click here to learn more about Nexcess.
Capable and feature-rich, InMotion Hosting is a solid choice for small businesses. It has enough hosting plans for just about everyone. It already has a couple of decades' worth of experience as well as affordable pricing compared to newer web hosting providers.
When it comes to features, there's also plenty to unpack and discover, including wide plugin integration, free SSL certificates, cPanel access, unlimited bandwidth, 24/7 support, excellent uptime, free advertising credits, marketing tools, drag-and-drop website builder and an easy-to-use interface. What's also great is InMotion Hosting provides a decent range of features with every plan.
As for pricing, InMotion Hosting plans are affordably priced at:
Core plan - $2.99/month
Launch plan - $5.99/month
Power plan - $5.99/month
Pro plan - $13.99/month
There's also a money-back guarantee with every plan. If you'd like to learn more about InMotion Hosting, you may click here.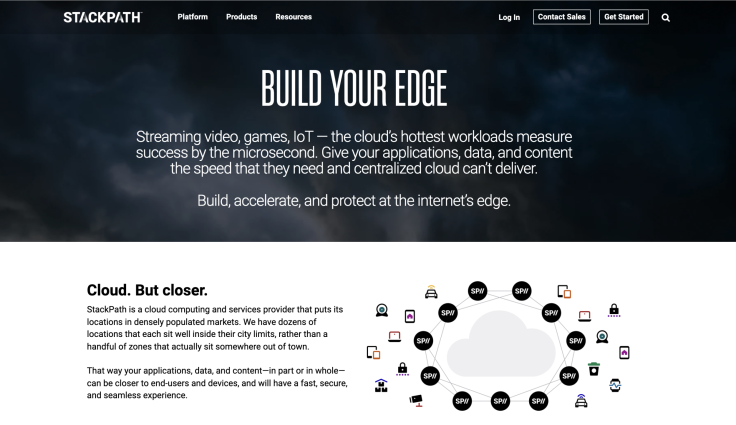 While it's not a pure web hosting service, StackPath remains a popular CDN service that allows your site and content to run at lightning-fast speeds. For small businesses that want to make a fast and responsive website, StackPath can help achieve this goal.
It also has a lot of features. You get to take advantage of StackPath's high-performance servers for a faster website, large file delivery for digital downloads available for your customers, content customization, free SSL certificates, intelligent caching and instant purge. You also get real-time analytics and great customer support.
Pricing is only $10 per month for all global regions. There are also bundle packages priced at:
Edge Delivery 20 - $20/month
Edge Delivery 200 - $200/month
Edge Delivery 2000 - $2000/month
For more information about StackPath, you can click here.
Ultra Web Hosting

ultrawebhosting.com
Ultra Web Hosting is an award-winning web hosting service with competitive prices. With two decades' worth of experience, Ultra Web Hosting covers all of the aspects of running a website, including domain registration, design, consultation and hosting. This makes it a good choice for small businesses that are starting to develop their website.
In terms of features, Ultra Web Hosting offers unlimited websites, free migrations, SSD storage, CloudLinux OS, cPanel Control Panel, unlimited web space, unmetered bandwidth, free website builder, one-click apps, unlimited email accounts and a 99.9% uptime guarantee.
For pricing, web hosting is as low as $2.95 a month and there's a 45-day money-back guarantee if Ultra Web Hosting isn't for you.
You may learn more about Ultra Web Hosting by clicking here.