6 Worst Civilian Airliner Shootdowns In The Last 40 Years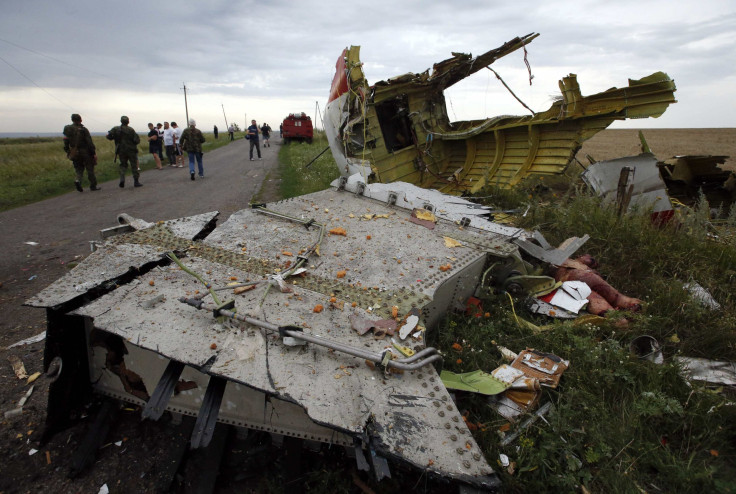 A Malaysia Airlines plane with 295 people on board was allegedly shot down in eastern Ukraine on Thursday. Several governments discussed launching investigations surrounding the crash, and if it's confirmed that Flight MH17 was shot down, it will be the worst incident of its kind in recent history.
However, it wouldn't be the only civilian flight that was shot down. Here's a list of the worst civilian airliner shootdowns in the last 40 years:
Siberia Airlines Flight 1812
In 2001, a Russian airliner crashed into the Black Sea en route to Novosirsk in Siberia from leaving Tel Aviv, Israel. All 66 passengers and 12 crew members were killed, according to the Telegraph. The diplomatic clash that followed was due to "senior Israeli government officials accusing Ukraine of hampering the investigation," though the Ukrainian government eventually took responsibility for the incident more than a week later.
Lionair Flight 602
The Liberation Tigers of Tamil Eelam, a dissolved separatist militant organization in Sri Lanka, shot down a private Sri Lankan flight in 1998. The flight, which departed from Jaffna-Palaly, was en route to Colombo-Rarmalana Airport when militants shot it down and killed all 55 people on board –- including several high-ranking government officials.
Iran Air Flight 655
In 1988 the United States Navy shot down a commercial Iranian flight, killing all on board. The flight was en route to Dubai, United Arab Emirates, and took off from Bandar Abbas International Airport, which was used for civilian and military travel, the Washington Post reported. The U.S. maintains to this day that the USS Vincennes crew, which shot down the plane, believed the civilian Airbus to be an F-14 when it fired the surface-to-air missile that killed all 290 passengers and crew.
Korean Air Lines Flight 007
The Soviet Union shot down a South Korean passenger flight en route from New York City to Seoul when the flight unexpectedly entered Soviet airspace. Soviet jet fighters killed all 269 passengers and crew members, escalating tense relations between the USSR and the United States. While the USSR admitted five days later that it was a civilian plane, its leadership maintained that there was no way for fighter jet pilots to know that.
Aerolinee Itavia Flight 870
Known as the 'Ustica Massacre' in Italy, the 1980 flight left Bologna in northern Italy en route for Palermo in Sicily when it was shot down an hour into the flight, killing all 81 passengers and crew on board. According to the Guardian, this incident remains one of the most tragic mysteries in Italy's history. In 2013 Fox News reported that Italy's top criminal court ruled that the plane was clearly brought down by a missile.
Korean Air Lines Flight 902
Similar to the 1983 Korean Air 007 flight, this 1978 flight was shot down by the Soviet Union after it strayed from its original flight path. Flight 902 left Paris-Charles de Gaulle Airport in France en route to Seoul, South Korea, when it was shot down near Murmansk, Soviet Union, killing all 109 passengers and crew members on board.
© Copyright IBTimes 2023. All rights reserved.
FOLLOW MORE IBT NEWS ON THE BELOW CHANNELS