6-Year-Old Ukrainian Girl Trapped In Rubble Dies Of Dehydration After Airstrike Kills Mother
KEY POINTS
The deceased child was identified as 6-year-old Tanya from Mariupol city
It is unknown how long the girl was trapped in the rubble of her home
Residents of Mariupol have been cut off from gas, water, electricity since a week
A 6-year-old girl in Ukraine trapped alone in the ruins of her home in the besieged city of Mariupol died of dehydration after the child's mother was killed in an airstrike, officials said Tuesday.
Ukrainian officials announced the death of the child identified as Tanya after her body was found amid the rubbles of her destroyed home in the country's southeastern city, New York Post reported.
"I have no words today...In the last minutes of her life, she was alone, exhausted, frightened, terribly thirsty. This is just one of many stories from Mariupol which has been in the blockage for eight days," Mariupol city Mayor Vadym Boichenko said announcing the child's death.
Meanwhile, Ukrainian President Volodymyr Zelensky said the tragic way the little girl died was unacceptable and compared the humanitarian crisis in Ukrainian cities to that of situations during the Nazi invasion, Reuters reported.
"For the first time in dozens of years, perhaps for the first time since the nazi invasion, a child died of dehydration. Hear me, today, partners! A child died of dehydration in 2022!" Zelensky said in a video message.
The officials said it is unknown "how long our little, strong Mariupol citizen has been fighting for her life" after her mother "blew to pieces from a Russians shelling."
Ever since the Russian invasion of the city last week, around 400,000 residents have been cut off from gas, water, and electricity, according to the Mariupol city council.
Around a half-million citizens are still trapped in the ruins of Mariupol, Boichenko said as he urged the Russian troops to unblock the city and create a "humanitarian corridor" to allow safe evacuation.
"It will not bring back our dear Tanya, but it will protect thousands of children's lives in Ukraine," the city mayor added.
Meanwhile, Ukraine Foreign Minister Dmytro Kuleba condemned the child's tragic death and accused Russia of holding civilians hostage in Mariupol. "One child died of dehydration yesterday! War crimes are part of Russia's deliberate strategy. I urge all states to publicly demand: RUSSIA, LET PEOPLE GO!" Dmytro Kuleba said in a tweet.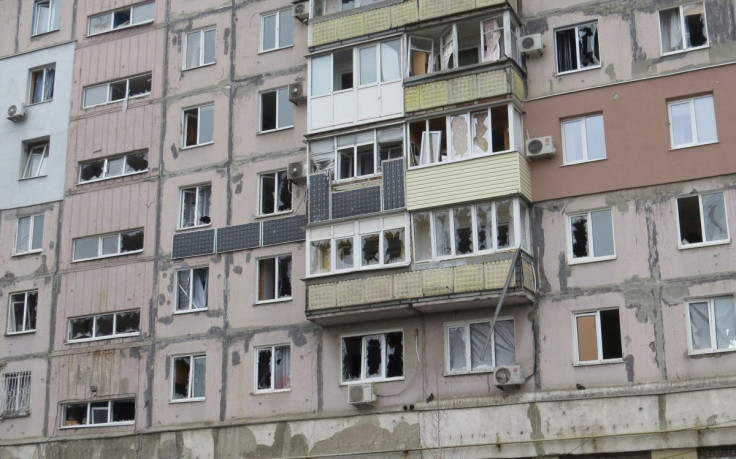 © Copyright IBTimes 2022. All rights reserved.
FOLLOW MORE IBT NEWS ON THE BELOW CHANNELS