7 Big Changes Walmart Made in 2020
Every year, Walmart (WMT) enhances its business model, but 2020 proved to be a significantly challenging year for the retail giant. The coronavirus pandemic required new ways to navigate the retail environment, and Amazon once again reared its head with steep competition. Here's a look at all the big changes that Walmart made in 2020 to stay ahead of its rivals in the retail game.
Coronavirus Changes
One of the biggest set of changes to come down the pipeline in 2020 occurred at the height of the coronavirus crisis. A series of changes went into effect as the pandemic bore down on retailers across the country. Walmart was one of the first retailers to announce that face masks would be required at all of its stores. It also was one of the first to add dedicated senior hours for the most vulnerable of shoppers. It reduced its hours, added plexiglass shields at checkouts, and enhanced its cleaning procedures, all in an effort to keep its customers and employees safe during the pandemic.
Hazard Pay
Next, Walmart announced it would give its workers hazard pay for working the frontlines during the pandemic. Walmart was deemed an essential business during the coronavirus crisis and remained open as many stores closed in March. Strong customer demand and panic buying sent employees into overload and put them at risk, causing Walmart to respond with bonuses across the board. Again, in early December, it announced it would pay more than $700 million in additional cash bonuses to its 1.5 million U.S. workers during the pandemic. This takes the total bonuses that Walmart has paid out for both quarterly and cash bonuses to its workers in 2020 to $2.8 billion.
Record Hiring
Walmart went on a hiring frenzy to keep up with the demand it saw during the pandemic. It has hired more than 500,000 workers across all its stores since March and said it was hiring another 20,000 before the holidays to meet the added demand expected to come during the Christmas holiday shopping season. To help deal with some of the demand during the holidays, Walmart split its Black Friday sale into three events to reduce crowds in stores and send more customers to its e-commerce site.
Walmart+
In September, Walmart rolled out its Walmart+ program, taking on Amazon Prime with a membership program that offered an array of benefits online and in stores. Members of Walmart+ received unlimited free grocery delivery on orders of $35 or more as well as a series of fuel discounts, all for $12.95 a month or $98 a year. The membership also offered a Scan & Go feature, which allows customers to scan their orders as they shop and pay using Walmart Pay.
Pet Insurance
Walmart stepped further into the pet business by offering Walmart Pet Insurance through pet health insurance provider, PetPlan. The pet insurance offers 90% coverage for accidents, injuries, and illnesses for dogs and cats, saving pet owners up to 10% on their policies through the program. The Walmart Pet Insurance is provided under Walmart's Pet Care brand, rivaling Petco and Petsmart's pet insurance offering. The retailer giant also provides pet prescriptions, pet sitting, dog walking, and a number of in-store vet clinics.
Waived Shipping Fees
In early December, Walmart took another shot at its biggest rival Amazon by waiving the $35 shipping requirement on orders for members of its Walmart+ program. Amazon offers free shipping for Prime members, giving Walmart more reason to compete with the e-commerce giant over the holiday season. Now, Walmart+ members can shop on Walmart.com for any size order and have it delivered without paying any fee.
Faster Fulfillment
In an attempt to get online orders to customers even faster, Walmart ramped up its fulfillment strategy by moving it directly to its stores. Here, orders could be filled closer to customers, reducing delivery times and unnecessary bottlenecks in the shipping process. It also set up pop-up e-commerce sites at 42 of its fulfillment centers to specifically fill online orders during the holidays.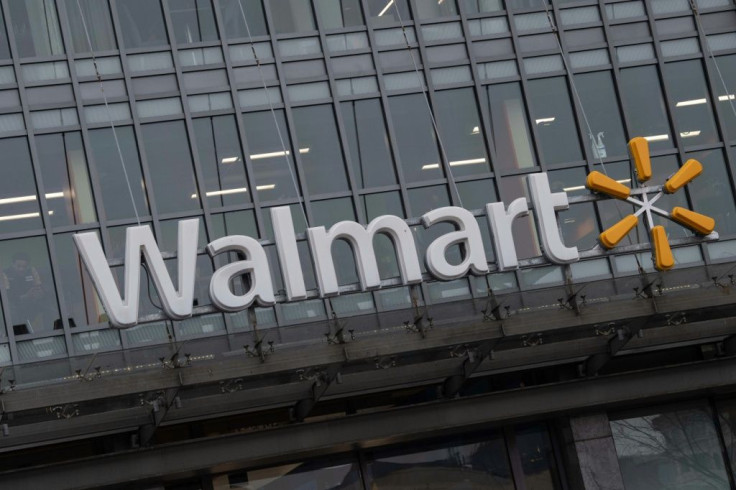 © Copyright IBTimes 2023. All rights reserved.
FOLLOW MORE IBT NEWS ON THE BELOW CHANNELS