Ukraine Army Destroys Russia's 'Most Important' Command Post, Killing 12 Russian Soldiers
KEY POINTS
Ukrainian soldiers destroyed the Russian command center in an artillery strike
The Ukrainian army also destroyed other command posts in Kherson on Sunday
More than 37,000 Russian soldiers have now died in the war
The Ukraine Armed Forces has recently destroyed one of Russia's most important command centers in the southern Ukrainian region of Kherson Oblast, killing about a dozen Russian soldiers in the attack.
The Chief Intelligence Directorate of Ukraine on Monday published a recording of an intercepted phone call where a Russian soldier confirmed the attack and the 12 deaths to an acquaintance. The invader added that they had improperly stored their ammunition, which led to all of it being destroyed in the Ukrainian artillery strike.
"They struck the most important command, the coolest command. There are 12 killed in action," the soldier added.
The Chief Intelligence Directorate did not provide additional details about the attack, including when it happened. However, Ukraine's Operational Command "Pivden" said they targeted several Russian command posts in the Chornobaivka village in Kherson Oblast on Sunday.
The Russians first entered Ukraine on Feb. 24 in what President Vladimir Putin called a "special military operation" to "demilitarize and de-Nazify" the country as well as ensure its neutral status. Since then, the Ukrainian army has killed 37,400 Russian soldiers, according to estimates from the Ministry of Defense of Ukraine.
The Russian army initially attempted to take over the capital city of Kyiv. However, the Ukrainian army repeatedly thwarted their efforts, forcing the Russians to retreat and focus on taking over the eastern Donbas region instead.
Last week, Putin announced they have taken complete control over the Luhansk province, which together with Donetsk, makes up the entire Donbas region. The invaders are now focusing their efforts to secure Donetsk, which has seen numerous assaults over the past week.
On Saturday, Russian soldiers targeted an apartment block in the town of Chasiv Yar in the Donetsk region, killing at least 29 Ukrainian civilians. Authorities have retrieved the bodies of 24 victims from the rubble and are seeking to retrieve five more. As of Monday, at least 72% of the rubble has been cleared, according to Pavlo Kyrylenko, head of Donetsk regional military administration.
As of July 3, at least 4,889 Ukrainian civilians have died from shelling and air strikes conducted by the Russian army, data from the Office of the UN High Commissioner for Human Rights showed.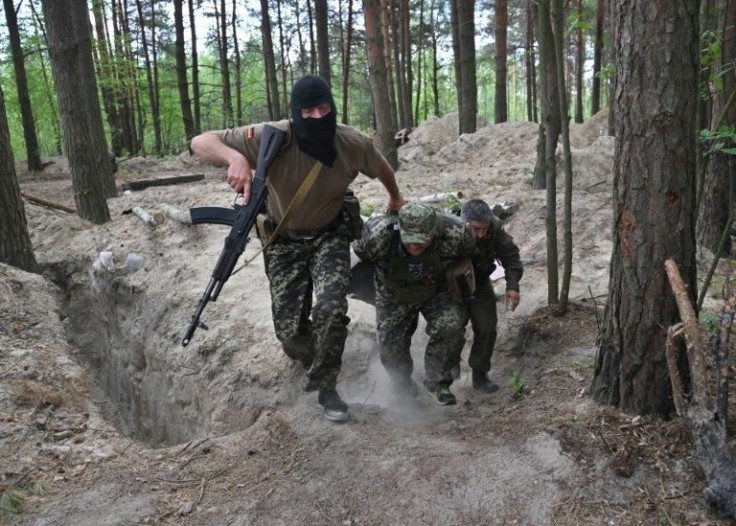 © Copyright IBTimes 2023. All rights reserved.