760 Russian Soldiers Eliminated In One Day, 10 Tanks And 9 AFVs Destroyed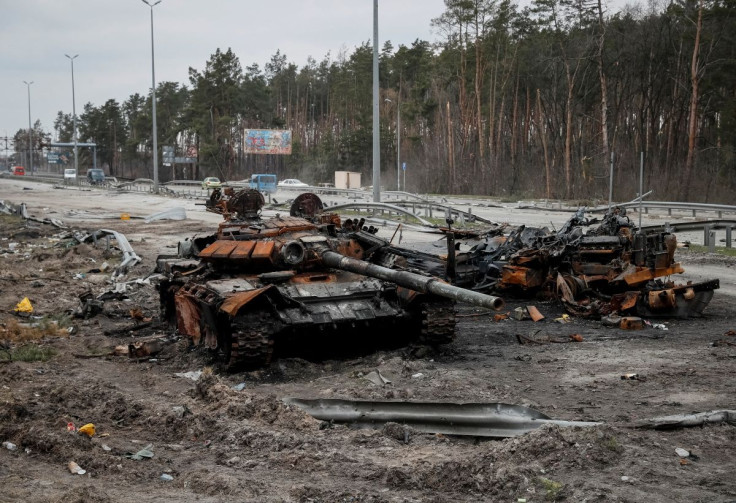 KEY POINTS
Russia sustained 760 military casualties in Ukraine between Monday and Tuesday
Russia also lost 10 tanks and nine AFVs within the same period
A total of 144,440 Russian military casualties have been recorded in the war
Russia lost 760 military personnel, 10 tanks and nine armored fighting vehicles (AFV) in Ukraine over the course of a single day this week, data provided by the Ukrainian military showed.
A total of 144,440 Russian military casualties have been recorded since Russia invaded Ukraine nearly a year ago, the Ukrainian Armed Forces' General Staff stated in its most recent casualty report released Tuesday.
Russia has also lost 3,326 tanks and 6,562 AFVs in the war, among other pieces of military equipment.
In a report from Monday, Ukraine's military claimed that Russia had lost 143,680 personnel, 3,316 tanks and 6,553 AFVs.
The Russian government last provided an official death toll from its invasion in September 2022, claiming that fatalities among Russian soldiers at the time numbered 5,937.
Independent Russian news site Mediazona, with the help of the BBC's Russian service and volunteers, has been able to confirm via publicly available data 14,093 Russian military deaths in Ukraine as of Feb. 12. The real death toll is likely higher, according to the outlet.
Meanwhile, Ukraine may have sustained more than 120,000 casualties in the war, The Telegraph reported earlier this month.
Russian losses are particularly high in Bakhmut and Vuhledar, two settlements located in Ukraine's partially occupied eastern province of Donetsk, according to the United Kingdom's Ministry of Defense (MoD).
Artillery most likely inflicted the majority of Russia's losses, the ministry suggested.
Western nations have provided Ukraine with a variety of artillery systems, such as the United States' M142 High Mobility Artillery Rocket System, more commonly referred to as HIMARS, and the French 152-millimeter CAESAR self-propelled howitzer.
Ukraine's successes in the war can be attributed to the skillful use of modern weapons.
Western training and advising efforts have also significantly aided in Ukraine's defense, according to a report by The Atlantic.
An ongoing U.K.-led program that aims to train around 20,000 Ukrainians for combat is providing recruits with knowledge on how to survive in a hostile environment, weapon handling, marksmanship, field craft, first aid and awareness of the law during armed conflicts.
Instructors from Britain's own elite Irish Guards and Ranger regiments are joined by those from the partner nations of Australia, Canada, Denmark, Finland, Lithuania, Norway, the Netherlands, Sweden and New Zealand.
"There's a huge amount of experience from the training teams here. We are trying to make them as lethal as possible in a short space of time," Capt. Freddie Bradshaw from the 1st battalion of the Irish Guards said.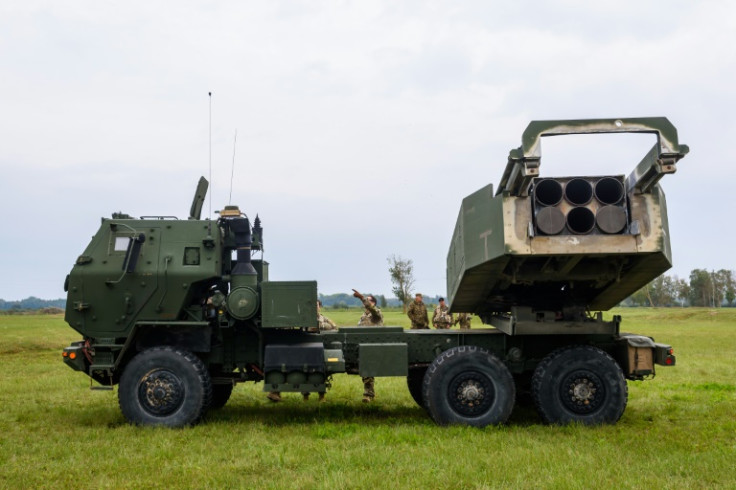 © Copyright IBTimes 2023. All rights reserved.