A 7.8 Magnitude Earthquake In Iran Shakes Buildings As Far Away As Dubai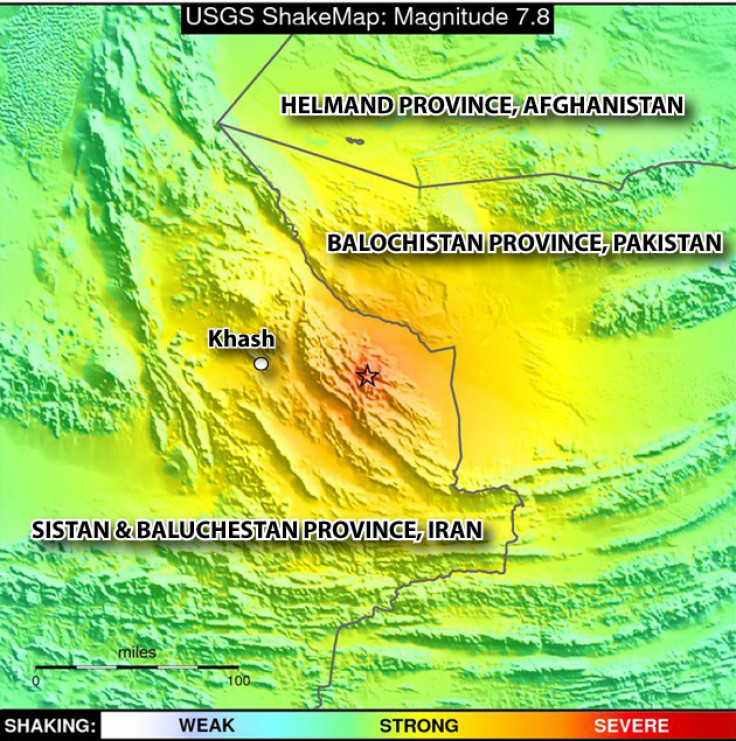 UPDATE 12:19 p.m. EDT: Pakistani news service Dawn says 34 dead, 80 injured in Pakistan. Iranian seismologist Behnam Ovaisi said on state television that the quake's epicenter is in a sparsely populated area, LA Times correspondent Ramin Mostaghim in Tehran reports.
UPDATE 10:07 a.m. EDT: Pakistan's First Post news agency says the death toll on Pakistan side of the border is 21. Still no official death toll figures from the Iranian side. Reuters, citing ISNA, reports provincial Iranian governor of quake-hit province says no deaths, five injured.
UPDATE 9:56 a.m. EDT: Radio Pakistan: 16 dead; 50 injured. Iran's Fars news agency says the government has yet to report any deaths from the quake in Iran.
UPDATE 9:20 a.m. EDT: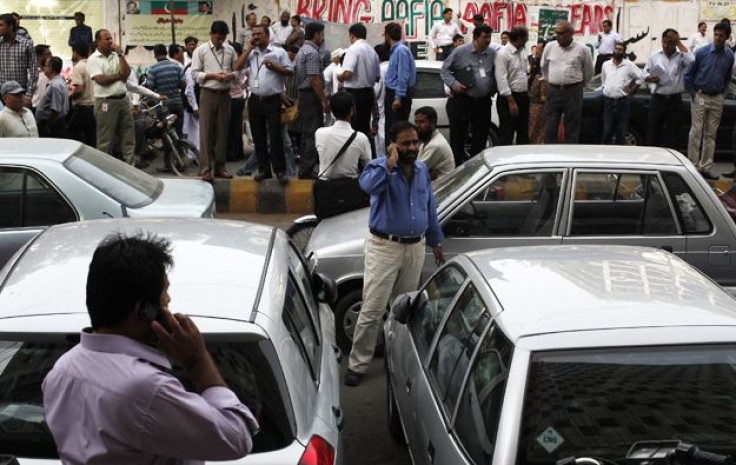 UPDATE 9:10 a.m. EDT: From Radio Pakistan: At least 12 people were killed and many more injured in Balochistan. Fifty people sustained injuries from a roof collapse in Karachi.
UPDATE 8:55 a.m. EDT: Local media reports 40 dead in Iran; five in Pakistan. Dawn.com cited officials in Balochistan saying three woman and two children were killed when their mud house collapsed on them. "It was the biggest earthquake in Iran in 40 years, and we are expecting hundreds of dead," an unnamed Iran official told the news service.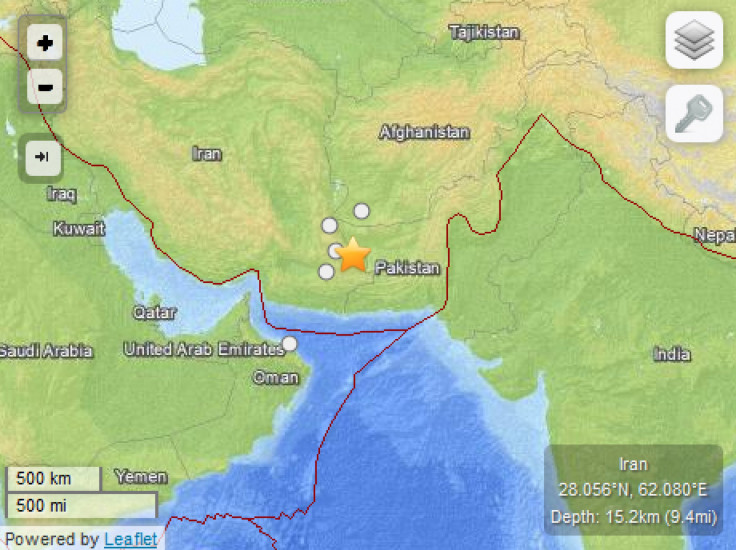 A strong earthquake in Iran near the border with Pakistan rattled homes as far away as Karachi and Dubai on Tuesday.
The U.S. Geological Survey said the epicenter of the 7.8 magnitude temblor was about 53 miles east-southeast of Khash, Iran.
Though no injuries or deaths were reported as of 7:30 a.m. EDT, the quake was as large as the one that struck portions of northern Pakistan on Oct. 8, 2005, killing 80,000 and leaving millions homeless.
Pakistan's Dawn.com news agency, which said the quake registered 8.0 on the Richter scale, reported that the tremors were felt in all the country's largest cities, including the capital, Islamabad. Any measurement above 7.0 is considered a major earthquake.
© Copyright IBTimes 2023. All rights reserved.