7th Noose Found At Amazon Connecticut Construction Site Prompts Closure: Racism Won't Be 'Tolerated'
Amazon (AMZN) has shut down a construction site in Connecticut after a seventh noose was found hanging at the property, according to the Windsor Police.
The building has been the target of five more ropes which police said "could be interpreted as nooses" also found on different floors, according to WFSB, a CBS affiliate out of Rocky Hill, Connecticut. A first noose was identified hanging from a steel beam on the second floor of the building, the news outlet said, while another piece of rope that was not a noose was also found.
"Some of them were just rope that was tied at the end and some were twisted in a manner to look like a noose." Police Capt. Andrew Power said in a statement obtained by USA Today.
Many of the ropes were hung in areas of the building that did not have surveillance cameras and with the facilities have hundreds of workers from a number of companies on site, limited information is available on who may be responsible for the incidents, Power continued in his statement.
Brian Griggs, an Amazon spokesperson, released a statement on behalf of Amazon on Thursday, saying that the e-commerce giant would be closing the construction site until more security measures are put in place.
He said, "We continue to be deeply disturbed by the incidents at this construction site.
He added that "Hate, racism or discrimination have no place in our society and are certainly not tolerated in any Amazon workplace — whether it be under construction like this one, or fully operational,"
Griggs said that Amazon is working with the authorities "to find and hold accountable the perpetrators of these incidents."
Amazon is offering a $100,000 reward for information about the incidents, according to Griggs. The contractor on site has also offered up a $5,000 reward.
The news of the racist acts comes as Amazon is involved in five lawsuits for race and gender discrimination.
Scot X Esdaile, Connecticut NAACP State President, said during a Thursday news conference that the organization will continue to apply pressure until the person responsible for the nooses is brought to justice, USA Today reported.
Esdaile continued by saying, "They're not gonna push us back; we're gonna push them back."
"The NAACP knows what the showing of a noose is," he said. "The NAACP understands and we've been in situations where our churches were bombed, children were killed, families were destroyed. We're not tolerating this nonsense."
Windsor Police said that the FBI's Civil Rights Division and the Connecticut State Police are involved with the investigation. The noose has been sent for DNA testing, WSFB said
Shares of Amazon were trading at $3,255.88 as of premarket hours on Friday, up $8.20, or 0.25%.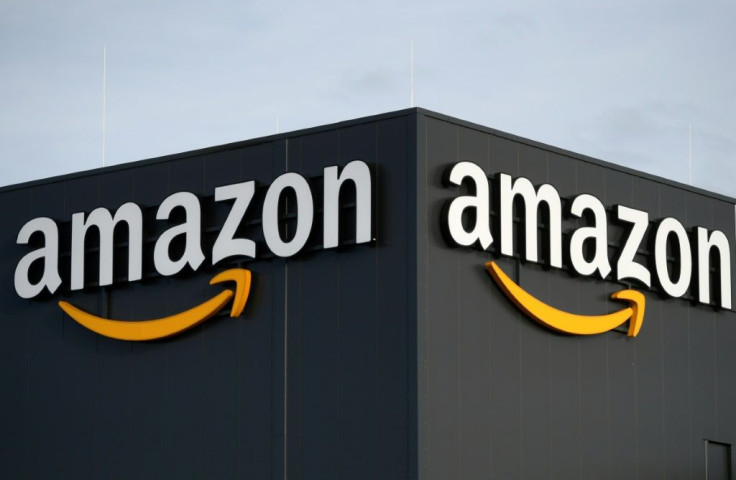 © Copyright IBTimes 2023. All rights reserved.