11 Retailers Winning During The Pandemic And Opening Stores
While several retailers are looking to pare down their brick-and-mortar footprint due to the impact of the coronavirus pandemic, there are also retailers with ambitious plans to open a high number of stores over the next few years.
The pandemic forced several retailers to close up shop as consumers shifted toward online shopping to prevent the spread of the coronavirus. But these retailers are betting on in-store sales as COVID-vaccines roll out in a return to "normal life."
U.S. retailers in 2021 have announced that 2,548 stores would close compared to the 3,199 stores that would open, CNBC cited from Coresight Research data. In 2019, Coresight Research data showed 8,953 store closures and 3,298 store openings amid the height of the pandemic as many retailers faced bankruptcy.
In just March alone, DSW announced that it was closing 65 stores over the next four years and Fossil also said it was closing locations. In February, major retailers such as Sears, Kmart, Fry's Electronics, Victoria's Secret, and Best Buy announced they were also closing stores.
Other research from the National Retail Federation forecasts retail sales in the U.S. could hit between 6.5% and 8.2% in 2021, as the economy grows faster than it has in two decades, which is being further spurred by stimulus spending by consumers, CNBC reported.
Here are 11 retailers that are bucking the trend of store closures during the pandemic by expanding their locations in 2021 with a slew of new stores.
Aerie And Offline Brands
Both Aerie and Offline by Aerie from American Eagle will get a bump as the retailer plans to open stores dedicated to the brands. The apparel retailer said it will open about 60 Aerie stores in 2021 and up to 30 Offline by Aerie locations, CNBC reported.
Aerie is American Eagle's lingerie and loungewear brand for teens and young women, while Offline by Aerie is the company's athleisure brand that it unveiled in the summer of 2020.
Amazon Fresh
Amazon is opening more of its Amazon Fresh grocery stores with at least two dozen more locations in the works, Bloomberg reported.
A total of 11 Amazon Fresh stores have opened thus far with a strategy of moving into vacant buildings that are readily accessible to customers, such as empty Toys "R" Us locations, following the toy retailer's bankruptcy in September 2017, Bloomberg said.
According to the report, the Amazon Fresh stores encompass about 25,000 to 45,000 square feet.
Burlington Coat Factory
Burlington Stores said it expects to open 100 new stores in fiscal 2021 but will relocate or close 25 stores during the same timeframe.
The stores will be smaller-format locations due to what the company called the "retail disruption and industry-wide store closures." The smaller format stores will consist of about 25,000 square feet compared to 50,000 square feet with smaller inventory levels and lower costs, CNBC reported.
Its long-term store target has also been increased to 2,000 stores, up from 1,000 locations. The company had 761 brick-and-mortar sites at the end of the fourth quarter of 2020.
"This new target takes account of the significant market share opportunity that we see ahead of us, and of the improvements we are making in our business with Burlington 2.0, in particular the significant reduction in inventory levels and the smaller store footprint that this enables," Burlington Stores CEO Michael O'Sullivan said in a statement.
Dick's Sporting Goods
Dick's Sporting Goods announced that it will open six new stores under its namesake brand and another six specialty concept stores in 2021. The sporting goods retailer also expects to relocate 11 locations and covert two former Field & Stream stores into Public Lands stores this year.
The specialty concept stores will be experience-heavy locations, with the first opening in Rochester, New York, called House of Sport, featuring a track and field outside and an indoor climbing wall inside, CNBC said.
"It's clear that our strategies over the past several years are working and have set us up for long-term success," Ed Stack, executive chairman and chief merchandising officer, said in a statement. "As we enter 2021, our business has so much momentum, and we have been pleased with our start to the year. Our focus in 2021 will center around enhancing our existing strategies to accelerate our core and enable long-term growth."
Dollar General
Dollar General confirmed its plans to continue on its path to execute 2,900 real estate projects in fiscal 2021, including the opening of 1,050 new stores. The discount retailer also said it will remodel 1,750 stores and relocate 100 stores.
Dollar General saw a significant boost in sales during the pandemic as it was deemed an essential business but said, "significant uncertainty continues to exist regarding the severity and duration of the COVID-19 pandemic."
John Garratt, Dollar General chief financial officer, said in a statement: "We believe the fundamentals of the business are strong, and we are confident in the team's ability to execute on our robust plans for 2021. While we remain cautious in our 2021 sales outlook given the significant uncertainty that still exists, our guidance reflects low-double-digit same-store sales growth on a two-year stack basis, which we believe speaks to the underlying strength of the business."
Fabletics
Also opening stores amid the pandemic is athletic apparel company Fabletics, which has plans in place to develop about two dozen U.S. stores this year, taking its full location count to 74, CNBC reported.
The company is also expected to open international stores for the first time in London and Berlin, featuring more tech features such as a legging fit tool and on-site demos of the Hydrow rowing machine –- a partnership it has developed to market the company's products in-store, online and to provide apparel, CNBC noted.
Five Below
Discount retailer Five Below is looking to expand its locations by 170 to 180 new stores in 2021, marking its foray into the states of New Mexico and Utah. The company said it is aiming to have more than 2,500 U.S. locations.
It currently operates more than 1,000 stores in 40 states.
"With continued focus on providing extreme value, trend-right products our customers 'just gotta have!', combined with execution against key strategic initiatives, we are well positioned to achieve our objectives for 2021 and beyond," Joel Anderson, president and CEO at Five Below, said in a statement.
Old Navy, And Athleta
Gap Inc. announced that it expects to open 30 to 40 Old Navy stores and 20 to 30 Athleta locations while also closing about 100 Gap and Banana Republic stores globally in fiscal 2021 as part of its store rationalization plans.
Gap Inc. attributed the new stores to the growth the brands saw during the pandemic as consumers shifted towards casual attire. CEO Sonia Syngal said in a statement, "Our powerful brands moved to offense with purpose-led marketing and strength in relevant categories, like Active and Fleece, allowing us to gain meaningful market share quarter-over-quarter in a fragmented environment."
Sephora
Sephora will also increase its footprint by adding over 260 stores, which includes 60 standalone locations and 200 shops inside Kohl's stores later this year.
The beauty retailer said the move signals its "confidence in the future of the brick-and-mortar shopping experience." The 60 standalone locations will also be off-mall stores that Sephora said are aimed at making its brand more accessible to shoppers in the U.S.
Stores are planned for the Pacific Northwest, Florida, and Texas, with locations opening this month, with Kohl's shop-in-shop locations expected to ramp up to 850 stores by 2023.
Sephora previously had a long-standing relationship with JC Penney, which has come to an end as it partnered up with the department store retailer.
TJ Maxx, Marshalls, HomeSense, And HomeGoods
TJX — the parent company of TJ Maxx, Marshalls, HomeGoods and HomeSense — has plans to open 122 new stores in 2021, taking its portfolio of brick-and-mortar locations to nearly 4,700, CNBC reported.
"With the increase in store closures by some retailers, we are in an excellent position to open new stores in some of our target markets," Chief Executive Ernie Herrman said in an earnings call in late February. "Further, we see additional opportunities to relocate existing stores to more desirable locations and to seek out more favorable terms when leases expire."
Ulta Beauty
Ulta said it will open approximately 40 net new stores in fiscal 2021 and complete about 21 remodel or relocation projects at other locations.
"We are encouraged by the momentum we are seeing in store traffic trends," Mary Dillon, Ulta Beauty CEO, said in a statement. "Although our visibility as to when demand will fully recover is limited, we are confident our business will continue to strengthen in fiscal 2021, as COVID-19 vaccines become more accessible."
Ulta also recently announced that it will roll out more than 100 shop-in-shop concepts in Target stores next year.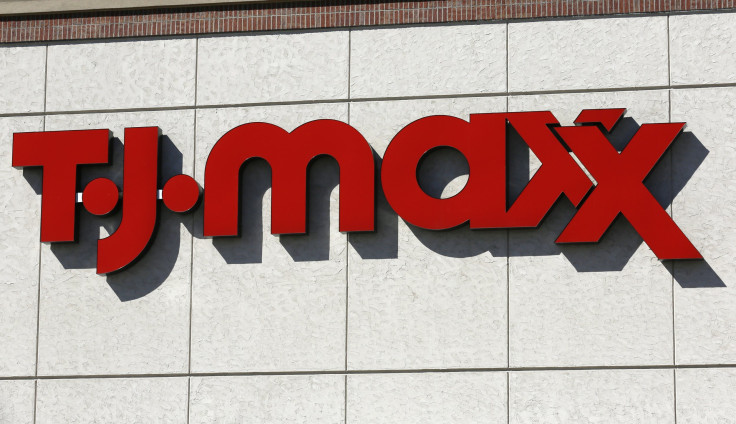 © Copyright IBTimes 2023. All rights reserved.