8 Games That Are Shaping The Play to Earn Industry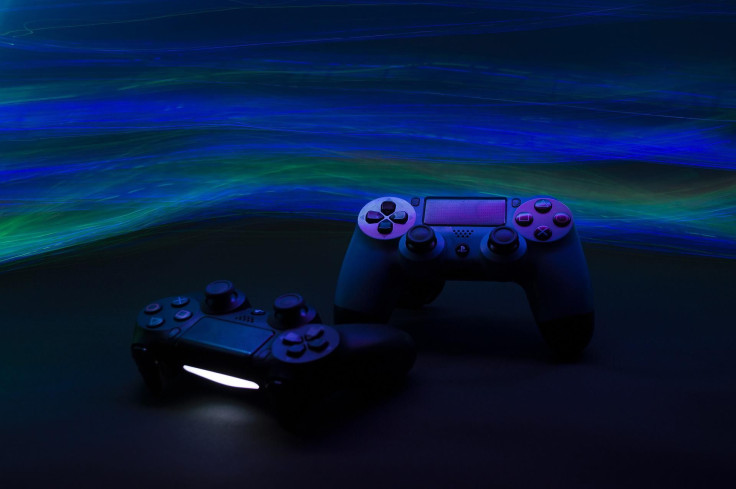 Non-fungible tokens (NFTs) were the most discussed crypto assets in 2021; this nascent ecosystem recorded over $25 billion in total sales, with famous digital collections such as Beeple's 'Everydays - The First 5000 Days' fetching $69 million at a Christie's auction. While the growth has slowed down following the bearish macroeconomic trends, NFTs are still one of the most futuristic innovations of our time.
What started as indistinguishable digital art pieces on blockchain has ushered in a new era in the Virtual Reality (VR) and gaming industries. Today, it is possible for anyone to live virtually on the metaverse and play games that feature an opportunity to generate a passive income. This type of gaming model is not only attracting retailers but tech giants such as Microsoft and Facebook, both of which have signaled an interest in the metaverse.
So, what are some of the leading NFT-oriented games where players can experience the future? As it stands, there are over 400 blockchain-oriented games; however, not all of them have a fundamental value proposition. In this article, we will take a deep dive into some of the burgeoning p2e games.
1. Bullieverse
Bullieverse is a Web 3.0 metaverse ecosystem designed for gaming enthusiasts and creators. Unlike the traditional gaming platforms, this open metaverse introduces a 'low code' building environment where participants can publish their own play-to-earn games. Alternatively, players can become citizens of the Bulliever Island by acquiring a Bull NFT (the collection consists of 10,000 unique NFTs).
Besides joining the Bullieverse community, Bull NFT holders will be able to engage in any of the featured p2e games. It is also noteworthy that Bullieverse is powered by a dual token model, Bull and Shell. The former acts as the governance token while the latter is the in-game currency that facilitates on-chain activity and ecosystem rewards.
2. Splinterlands
Built on the Hive blockchain, Splinterlands is currently the leading play-to-earn game with over 360,000 daily active users. The game involves a card battling contest where players get to pit their NFT-oriented cards against competitors. Players who win over five games unlock a treasury chest, featuring ecosystem rewards such as the Dark Energy Crystal (DEC) token or other cards.
Recently, Splinterlands partnered with the Warner Music Group (WMG); a move that will enable WMG artists to create arcade-style p2e games. The project has also debuted a decentralized validator node (currently in the internal testing phase) to pivot towards becoming a fully DAO-governed ecosystem. According to the press release, the SPS validator mainnet is scheduled for launch in Q4 2022.
3. Soccer Manager Elite
As the name suggests, Soccer Manager Elite is a multiplayer decentralized football game where players can participate as managers, shareholders or agents. It is built on XAYA, a pioneer blockchain gaming platform that was launched in 2014 to host fully decentralized games. Akin to Bitcoin's payment channels, XAYA allows gamers to play off-chain hence reducing the amount of space required to launch a play-to-earn game within its ecosystem.
That said, football enthusiasts across the globe can engage in XAYA's Soccer Manager Elite by purchasing the native Soccer Manager Coins (SMC). The gameplay is quite similar to the real football leagues and championships; participants not only have an opportunity to compete in the various tournaments but also purchase and sell players to increase their team's strength. While the game is currently in its beta stage, interested players can register via an email."
4. Arker - Legend of Ohm
Arker's Legend of Ohm is a play-to-earn RPG game, featuring PvP and PvE modes. This p2e ecosystem introduces an immersive gaming platform where players engage in a mission to regain control of the imaginary Kingdom of Ohm. In return, they are rewarded through the Fragments of Arker (FoA) token that can be used to purchase other in-game items, including weapons, tickets and advanced abilities.
Most notably, the Legend of Ohm game only requires users to register through their emails, after which one can choose a username and their preferred digital character (hero and his pet). Players also have the option of engaging in different play modes such as daily missions, guild war competitions and hosting virtual events. All these activities provide an opportunity for players to earn the FoA token.
5. Battle Drones
Battle Drones is another play-to-earn game that is bringing a more actionable experience to the NFT gaming space. This ecosystem features a Solana native token $BATTLE which is used as the reward tool and in-game currency. As for the gameplay, Battle Drones introduces a PC 3D isometric shooter game where players fight for survival in the Drone dome. Winners are rewarded as they progress to higher levels.
Apart from $BATTLE tokens, Battle Drones' gamers can earn in-game items such as drone customization parts. These digital collectibles increase a player's chances of survival and can be swapped for other on-chain assets. According to the project's roadmap, Battle Drones' initial release will be a PvE 'onslaught' mode in preparation for the PvP game and the p2e rewards scheme.
6. Chibi Clash
Chibi Clash is also an action-oriented play-to-earn game whose gameplay features a mysterious new world expected to surface in 5555 years. This cross-compatible PC game requires interested gamers to purchase one Chibi Champion NFT that will enable them to form troops with different skills and capabilities. The troops will then be tasked with attacking their opponents to defend their territory and conquer new kingdoms.
As for the p2e rewards, Chibi NFT holders will be exposed to several airdrop whitelists, giving them a chance to earn the $SHIN utility token amongst other in-game items. In addition, players can leverage the platform's staking system to generate more value from their NFTs. It is also possible to buy more Chibi NFTs through the Opensea marketplace.
7. Plutonians
Space travel will probably be the next big thing in human evolution; the Plutonians play-to-earn game is designed for this purpose. This MMORPG Metaverse (VR + NFT) gaming ecosystem enables players to virtually explore the Plutonians 'expanded universe' while engaging in a series of RPG, shooter action, multiplayer PvE, and social alternate reality games. Plutonians will have the option of choosing from two gameplays, space exploration or taking down other vessels.
Like most of the existing p2e games, this ecosystem is powered by a native token $SPL, whose utility includes governance and in-game purchases (fueling one's spaceship). For interested space explorers, one can now get a first hand virtual experience through the Plutonians VR Gaming Demo. Even better, Plutonians p2e model opens up an opportunity to earn some extra income along the way.
8. Blast Royale
Blast Royale is more of a fun-to-earn game where 30 players face each other in a 'last man standing' survival match. At its core, this NFT-focused game is powered by the $BLST token, which has lots of utility and doubles down as one of the ecosystem rewards. Blast Royale players are rewarded based on their performance; the top finishers of a particular battle are eligible for the secondary token rewards which can be traded for $BLST and eventually for other digital assets through the platform's marketplace.
This game also enjoys the backing of several heavyweight crypto VCs. They recently raised $5 million in a seed round that was co-led by Mechanism Capital and Animoca brands. In the future, Blast Royale is set to introduce more game modes, including a free-to-play model that will not require any starting capital; however, this mode will not feature as much p2e rewards."
Conclusion
As detailed in the article, NFTs and the metaverse are changing the dynamics of the traditional gaming industry; it is not surprising that they have been gaining massive traction in recent months. Looking into the future, the next era of gaming innovations will gradually shift to Web 3.0 - decentralized virtual worlds and play-to-earn economies.
FOR FREE to continue reading
✔️ Unlock the full content of International Business Times UK for free
offer available for a limited time only
✔️ Easily manage your Newsletters subscriptions and save your favourite articles
✔️ No payment method required
Already have an account?
Log in