Up To 80% Of Rice Produced In Southeast Asia Wasted: Report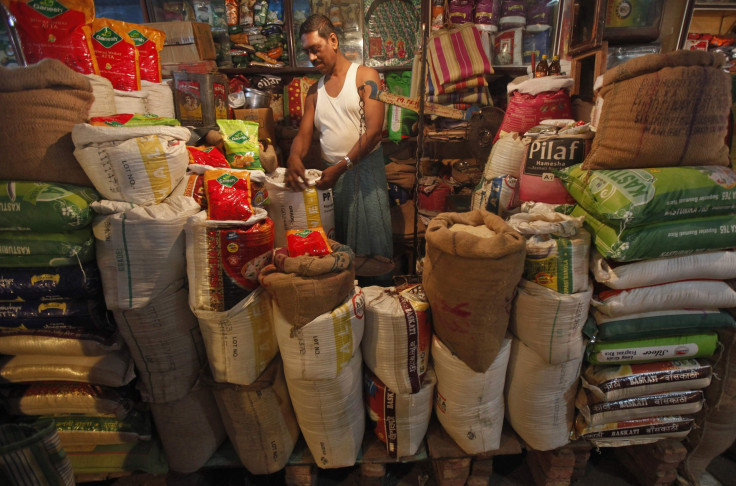 As much as 80 percent of all the rice produced in developing countries in Southeast Asia -- totaling about 180 million tons -- is wasted annually, representing not only a loss of food, but also the waste of land, energy and water resources, even as food security continues to be a distant goal for several countries in the region, a report published on Friday by a U.K.-based group said.
The staggering level of wasted food in Southeast Asia is much higher than the worldwide level of wasted food -- up to 50 percent of the 4 billion tons of food produced worlwide every year goes to waste, according to the report by Institution of Mechanical Engineers, an energy and environmental NGO, or nongovernmental organization. The report noted that, globally, there is the potential to provide 60 percent to 100 percent more food by eliminating waste, apart from conserving land, energy and water resources.
"The reasons for this situation range from poor engineering and agricultural practices, inadequate transport and storage infrastructure to supermarkets demanding cosmetically perfect foodstuffs and encouraging consumers to overbuy through sales promotion offers," Tim Fox, head of Energy and Environment at the organization, said in a statement.
Depending on the extent of development in the Southeast Asian countries, losses of rice range from 37 percent to 80 percent of the production. In China, which has been relatively successful in attaining food security compared to the rest of the region, about 45 percent of rice is wasted, while in less-developed Vietnam, about 80 percent of rice is lost.
In India, about 20 million tons of wheat is wasted annually, and up to 40 percent of the country's fruit and vegetable production is lost due to lack of cold storage and refrigerated trucks, and poor roads.
In affluent nations about 30 percent to 50 percent of food purchased by the consumer goes into the garbage, the report said.
Currently, the global human population uses about 3.8 trillion cubic meters of water a year, and about 70 percent of this goes into the agriculture sector, of which about 550 billion cubic meters of water is wasted in growing crops that never not make it to the consumer, the report noted.
With the global population growing rapidly, demand for water will continue to rise over the coming decades, and depending on agricultural methods, humans may need 10–13 trillion cubic meters of water annually by 2050.
The report urged governments in developing countries to improve their transportation and storage infrastructure to eliminate food wastage, while developed countries need to implement policies to alter consumer expectations: "These [goals] should discourage retailers from wasteful practices that lead to the rejection of food on the basis of cosmetic characteristics, and losses in the home due to excessive purchasing by consumers."
© Copyright IBTimes 2023. All rights reserved.
FOLLOW MORE IBT NEWS ON THE BELOW CHANNELS