9/11 Memorial: First Responders Excluded from Ground Zero Ceremony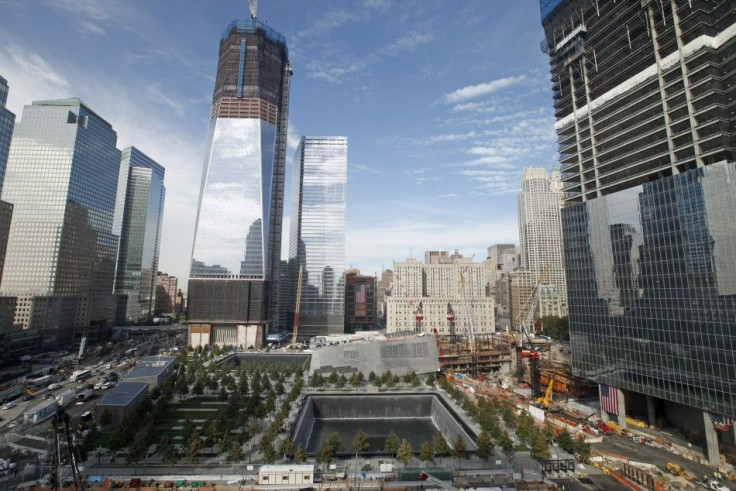 The chain status exploded on Facebook on Wednesday: Due to 'lack of room,' NYC police officers, Port Authority police officers and FDNY firefighters are not 'invited' to the 10th anniversary of 9/11 at ground zero. Funny -- they weren't invited on that day in 2001, either -- they just showed up and became our heroes. Please repost if you think they belong MORE than the politicians who are invited.
It is true: first responders are not, in fact, invited to the 9/11 National Memorial for the upcoming 10th anniversary commemoration. The decision -- which Mayor Michael Bloomberg made over a month ago but was not widely publicized until this Wednesday -- has attracted a great deal of backlash from people who see it as a slap in the face to the countless first responders who risked their lives to rescue people from the wreckage of the World Trade Center and the Pentagon on Sept. 11, 2001.
On the 10th anniversary of Sept. 11, the first responders who were there that day and survived are not welcome to grieve the loss of their friends and coworkers, Jack Dewan Jr., the nephew of a firefighter who died on 9/11, told the Seattle Post-Intelligencer. A petition that Dewan created on Change.org had gathered 3,407 signatures as of Thursday afternoon.
Bloomberg defended the exclusion of first responders from the ceremony, saying that there was not enough space to invite both all of them and all of the families of the 9/11 victims. The first priority was to accommodate the families, he said, because the ceremony will consist largely of a reading of the names of the people who died that day.
Family members only will be allowed to walk onto the plaza, look at their loved ones' names, look down into the voids, Bloomberg said on WOR radio in late July. The first day, it's reserved for those family members who lost somebody on 9/11. He added that a separate ceremony would be held for first responders at a later date.
This explanation did not placate many people. The only people who should be invited to this ceremony are the first responders, survivors from the towers and families whose loved ones died in the towers, one signer, Linda Anderson, wrote on the Change.org petition. For anybody else it's just a photo op and they don't belong there.
However, the number of politicians attending is much smaller than the number of first responders. Bloomberg, President Obama, New York Gov. Andrew Cuomo and New Jersey Gov. Chris Christie will be there, along with former New York Gov. George Pataki and former Mayor Rudolph Giuliani, who were in office when the attacks occurred, and a handful of other officials. If the space constraints are in fact set in stone, even uninviting the politicians would not allow first responders to attend.
The injustice, then, isn't so much that politicians were chosen over first responders -- it is that city officials did not make enough room for everyone who deserves to be at ground zero for the anniversary.
© Copyright IBTimes 2023. All rights reserved.