93,000 Hoverboards Sold At Best Buy Are Being Recalled
KEY POINTS
The hoverboards have a "software issue" that may pose risks
Customers can contact the company to have their unit repaired for free
Hoverboards have been popular in recent years, but have also seen some safety issues
Some 93,000 hoverboards sold at Best Buy are being recalled due to a software issue that may pose "fall and injury risks" to the user.
The problem with the Hover-1 Superfly Hoverboards stems from a software malfunction in the electrical system, according to a recall alert posted on the U.S. Consumer Product Safety Commission (CPSC) website. Specifically, it can keep providing "assistance to the motor, causing continued momentum, when the rider is not actively controlling the hoverboard."
This poses fall and injury hazards. So far, there have been 29 reports of the software issue, and four reports of minor injuries.
"Consumers should stop using the hoverboards immediately, and contact DGL Group, Ltd.," the company said. "Consumers will then be provided instructions on how to ship affected units to an authorized repair shop free of charge."'
The recall affects the Hover-1 Superfly Hoverboards in model H-1 SPFY. They have the serial numbers SPFY-BLK-GO-2008, SPFY-BLK-GO-2009 or SPFY-BLK-GO-2010.
The recalled units were sold at Best Buy stores nationwide and on Bestbuy.com from October 2020 to October 2021. Consumers can contact the company by submitting a support request or by calling 1-888-556-8426.
Hoverboard safety
Hoverboards saw a rise in popularity in recent years, though the items also saw quite a few safety issues, from fall-related injuries such as fractures to incidents related to overheating and fires.
The CPSC is advising people to follow some important safety tips, including only using the chargers that came with the hoverboard and buying the hoverboard from only a reputable source, not from a secondhand seller or an online seller that doesn't have proof that the unit is compliant with safety standards.
Consumers should also use protective gear such as helmets, elbow pads and wrist guards since head and back injuries are quite common when using them, and should have someone nearby when getting on and off the hoverboard, especially if one is still only learning to use it.
It would also be wise to research how to safely use a hoverboard before actually using it and to make sure you buy a UL 2272 certified unit.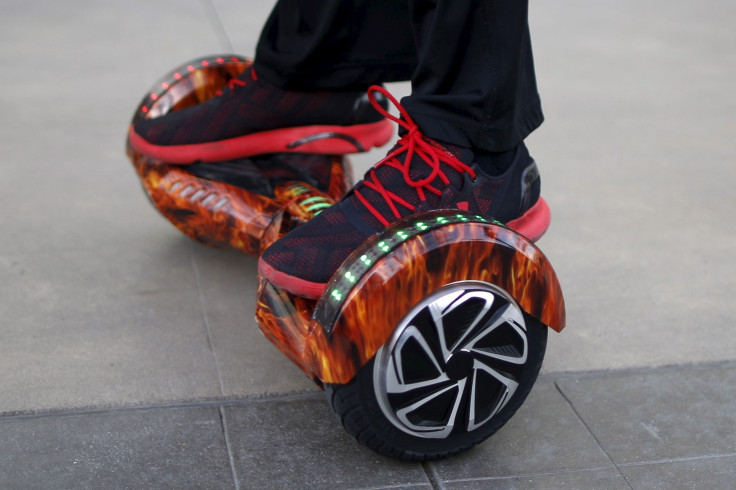 © Copyright IBTimes 2023. All rights reserved.