Aakash at $60: World's Cheapest Tablet's Features and Specifications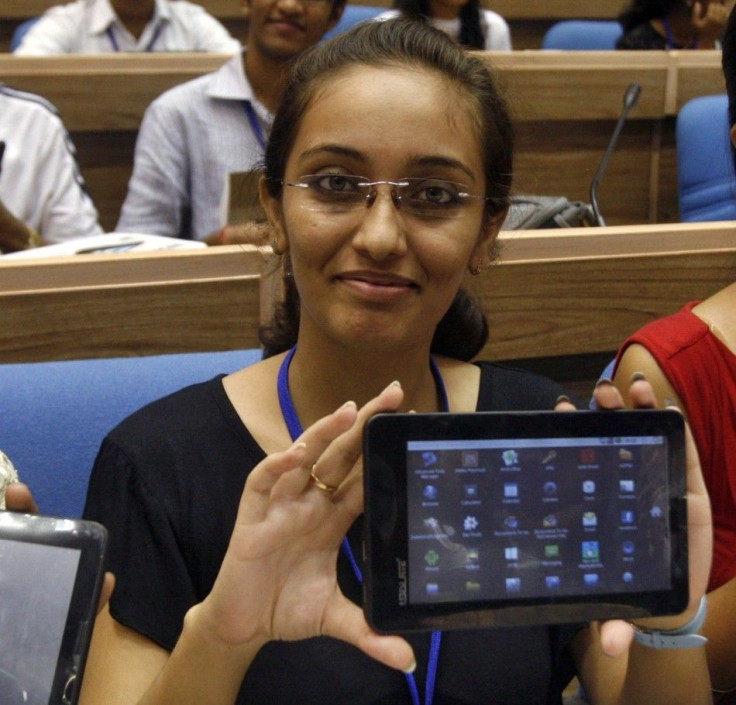 The Aakash tablet computer, made in India and priced at $60, could well represent an outstanding value for money, given its specifications and features.
The Aakash (Hindi for sky) has been developed jointly by Datawind and the Indian Institute of Technology, Rajasthan, and Quad, an India-based company. The product was officially launched at New Delhi, on Oct. 5.
The tablet was designed at Datawind centers in Montreal and India, with IIT (Rajasthan) co-ordinating the project, firming up specifications and field-testing the product.
The Aakash is proudly made in India, and is destined to revolutionize computing and Internet access for the world, said Suneet Singh Tuli, DataWind CEO.
The Aakash tablet has an overall size of 190.5 x 118.5 x 15.7mm with a 7-inch resistive screen and weighs 350gms. It uses the Android 2.2 Froyo operating system, with access to the proprietary marketplace Getjar.
Inside the cover, the product sports 256MB of RAM, 2GB Flash and a Micro SD slot with a 2GB Micro SD card (expandable to 32GB). The processor is 366 MHz with Graphics Accelerator and HD Video Co-processor. It also has a browser, developed by Datawind, called UniSurfer, which is supposed to process web pages process, presumably to compensate for the slower processor and connection speeds. The tablet offers both GPRS and Wi-fi capabilities and has a 2100mAh battery with 180 minutes of use on a full charge.
The Aakash also has two full-sized USB ports and a 3.5mm audio output and input jack. It has no external speakers but this shouldn't be a problem, given the availability of cheap headphones. In addition it features an internal cellular and Subscriber Identity Module (SIM) modem, using a power consumption of 2 watts with a solar charging option.
The first line of Aakash tablets are to go on sale throughout India and should also be marketed to a number of emerging markets. Higher-end versions of the product are also to be launched, in less price-sensitive markets, like the UK and the U.S.
The price at which the Aakash sells definitely makes its purchase an attractive proposition. In addition, Datawind has scheduled the next model for a February 2012 release, projecting that specifications could include a revised screen, a front-facing camera and improved RAM.
© Copyright IBTimes 2023. All rights reserved.
FOLLOW MORE IBT NEWS ON THE BELOW CHANNELS