'Abominable' Backlash Grows Over Nine-Dash Line, Malaysia Too Bans Movie
Malaysia's Film Censorship Board has demanded that a children's film titled "Abominable" cannot be shown in the country unless a certain scene showing China's Nine-Dash Line is cut from the film. The film was scheduled for a Nov. 7 release in Malaysia.
A spokesperson for the film's distributor, United International Pictures, told Reuters on Sunday, "Universal has decided not to make the censor cut required by the Malaysian censor board and as such will not be able to release the film in Malaysia."
Last week in Vietnam, the film was shown for a while until viewers noticed the same line that has been the cause of much turmoil in the South China Sea. Authorities then ordered the movie withdrawn from Vietnamese cinemas. The Philippines' foreign minister has also called for a boycott of the film and the "controversial" scene to be cut.
The Nine-Dash Line is an artificial and vague U-shaped demarcation line that contains most of the South China Sea within the "U". It appears as a series of dashes on maps and first appeared in the late 1940s but there are references to it from the early part of the 20th century.
The South China Sea is full of rich oil and gas deposits, some that are within the exclusive economic zones (EEZs) of Malaysia, Vietnam, the Philippines, Brunei and Taiwan. The Nine-Dash Line overlaps in the EEZs and China has not been shy about exerting its naval strength to take control of some of these areas.
Tensions are running high between Vietnam and China over the Vanguard Reef where China has deployed oil rigs, survey ships and even aircraft carriers causing Vietnam to spread its sparse defenses over a large area. This also hinders the country's access to its own oil reserves.
Malaysia has largely avoided any territorial disputes with China but its Foreign Minister Saifuddin Abdullah said last week that the country needs to boost its naval capabilities to prepare for possible conflict in the South China Sea even as it pursues other non-military activities in the waterway.
The movie is about a Chinese girl and some other kids who discover a friendly Yeti (also known as the Abominable Snowman) living on the girl's roof. The plot is about the kids helping the yeti find its way home and is aimed at younger kids who are likely unaware of any demarcation lines and EEZs.
The film was jointly produced by Shanghai-based Pearl Studio and DreamWorks Animation. Comcast owns DreamWorks and its parent company Universal Pictures.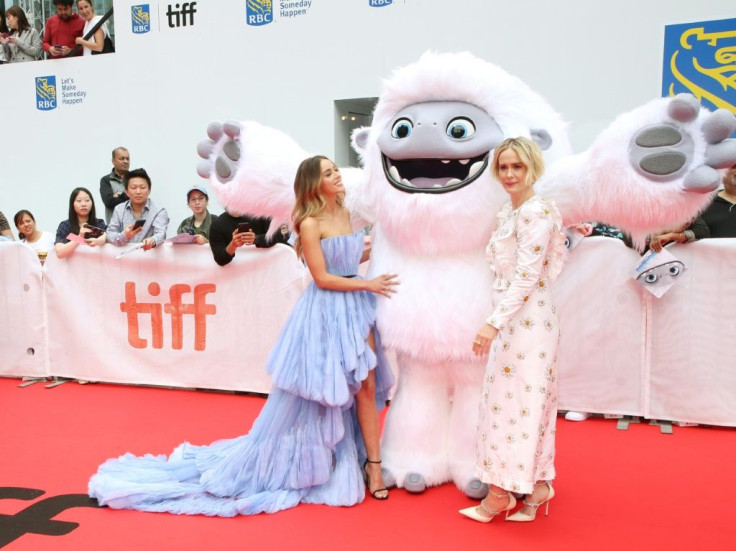 © Copyright IBTimes 2023. All rights reserved.