Abu Sayyaf Fighters Planned To Kidnap Boxer Manny Pacquiao, Philippine President Benigno Aquino Says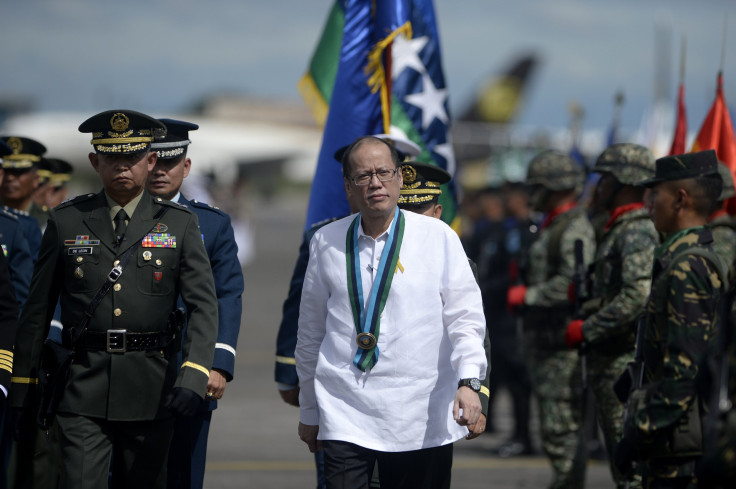 Philippines President Benigno Aquino highlighted the advancements of Abu Sayyaf, a local extremist group, saying that its fighters had planned to kidnap his sister Kris and boxing star Manny Pacquiao. Aquino also added in a statement that he was "appalled" by the beheading of Canadian citizen John Ridsdel on Monday by Abu Sayyaf militants, believed to have taken over 20 other foreigners hostage.
Reports earlier this week said that Ridsdel was beheaded by Abu Sayyaf militants, who had kidnapped him along with three others from a tourist resort on Samal Island. The militants had demanded a ransom of $6.4 million for each of the hostages. Following the news of the beheading, world leaders condemned the killing while Canadian Prime Minister Justin Trudeau called it "an act of coldblooded murder." Aquino, in his statement, highlighted the work of the security forces in the country to beat the extremist group, which has pledged allegiance to the Islamic State group.
"This murder was meant to terrorize our whole population. The Abu Sayyaf thought they could instill fear in us. Instead, they have galvanized us even further to ensure justice is meted out," Aquino said, according to Agence France Group (AFP), adding: "We have always been open to talks with those who desire peace, but those who commit atrocities can expect the full might of the state."
The 20 other hostages include another Canadian, a Norwegian man and a Filipino woman, all kidnapped during the same time as Ridsdel. The group is also believed to be holding captive a Dutch birdwatcher, kidnapped in 2012, along with 18 Indonesian and Malaysian sailors, kidnapped over the past month, AFP reported.
"They allegedly even hatched plots to kidnap Manny Pacquiao or one of his children, as well as my sister Kris or one of her children, with the plan to use them in bargaining for the release of their cohorts. Threats against my own life have been investigated," Aquino said, according to the Straits Times, adding: "I credit our security services for putting these threats to bed with both professionalism and discretion. The public may rest assured that they may go about their daily lives without fear or unease."
Aquino also reportedly said: "However, we want to continue to seriously erode any ability of the ASG (Abu Sayyaf group) to continue to function," adding: "Casualties are to be expected. But what has to be of utmost importance is neutralizing the criminal activities of the ASG."
Aquino said that there was a chance to defeat the group as the captives are under the control of Raddulan Sahiron, who became the leader of the Abu Sayyaf group in 2005.
"Our reports tell us that the captives are under the control of (Sahiron), who has consolidated his forces around himself and the captives," Aquino said, according to CNN, adding: "This presents both a problem and an opportunity. It is a problem because of the sizable force surrounding (Sahiron) and the captives, but it is also an opportunity because smashing these forces is within our grasp."
Following the news of Ridsdel's beheading, Philippines' security forces vowed to use the "full force of law" to "bring these criminals to justice." The country's armed forces and the national police had said in a joint statement: "There will be no let up in the determined efforts ... to neutralize these lawless elements and thwart further threats to peace and security."
© Copyright IBTimes 2022. All rights reserved.
FOLLOW MORE IBT NEWS ON THE BELOW CHANNELS