Accused 9/11 Plotters' Counsel Puts Entire System, Torture On Trial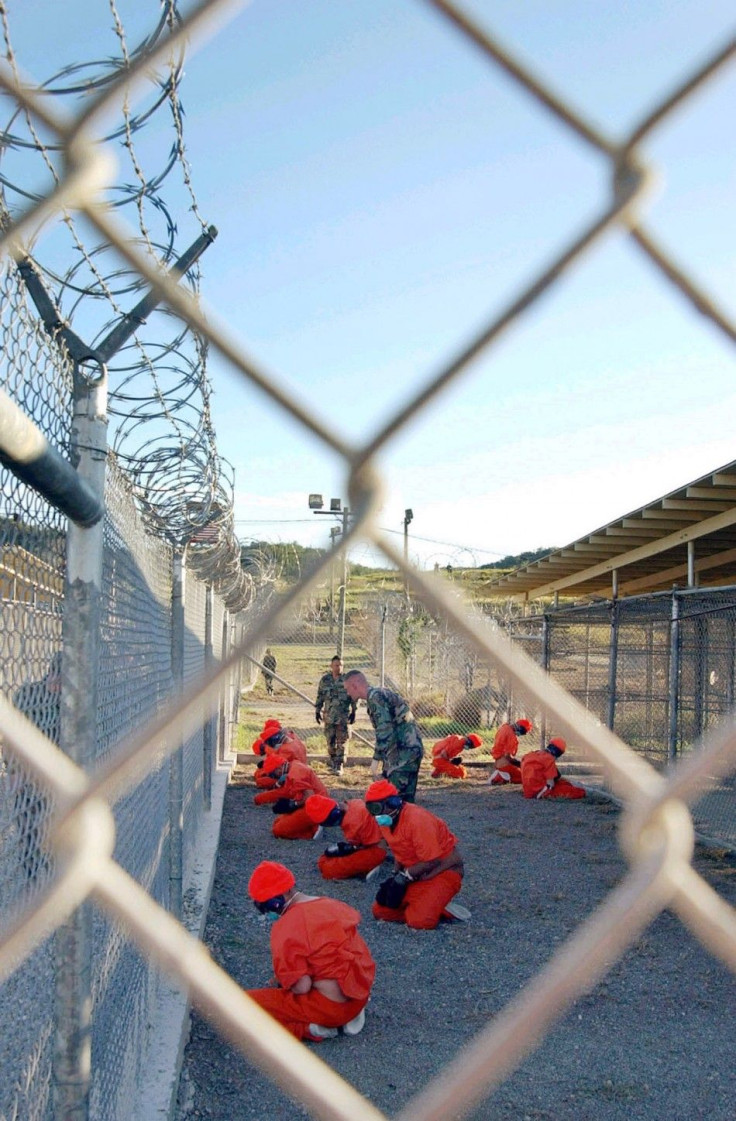 A military tribunal at Guantanamo will determine the fate of five men accused of plotting the Sept. 11, 2001, terrorist attacks, but it is the system itself and the U.S. government's history with torture that defense counsel will put on trial.
Civilian counsel for the accused 9/11 plotters lit into a military commission they say imposes onerous controls on the flow of information during hearings and access to their clients. Though evidence obtained through torture is barred in military trials under the Obama administration, a key part of the defense's case will be that their mistreatment and abuse taints all the evidence against their clients and the legitimacy of the commission.
This proceeding may turn out to be the only public examination of the torture years, and we are committed to a full airing of the use of torture, said James Connell, a civilian representative for one of the defendants. Defense will seek to pull back the curtain of secrecy and image management to reveal unpleasant truths and seek accountability for torture.
The case against the five accused plotters -- Khalid Sheikh Mohammed, Ramzi Binalshibh, Walid Muhammad Salih Mubarak bin Attash, Ali Abdul Aziz Ali, and Mustafa Ahmed Adam al Hawsawi -- began Saturday at the U.S. base in Cuba with a contentious arraignment that lasted more than 12 hours.
The defendants declined to waive their right to hear the charges against them, leading to a full reading of an 87-page document outlining the alleged conspiracy to pull off a terrorist attack that killed nearly 3,000 civilians, according to the Wall Street Journal.
At the beginning of the hearing, it seemed clear each defendant would decline to participate. None of the defendants entered a plea, according to the New York Times. During the hearing, some of the defendants prayed, read or simply ignored the judge, Army Col. James Pohl.
Connell, who represents Ali, said at a Sunday press conference the accused participated in peaceful resistance to an unjust system.
His fellow civilian lawyers maintained that the hearing lacked transparency and fairness. They cited a 40-second delay on sound from the hearing room to censor classified information and a rule against discussing torture with their clients.
Cheryl Bormann, civilian counsel for bin Attash, said the chief prosecutor in the case would never have to give PR statements regularly ... about how fair the system is if the plotters were tried in a federal court, instead.
We're barred, constricted and constrained in everything we do, she said.
David Nevin, counsel for Mohammed, said he was unable to discuss torture or the historical background of jihad with his client. He said torture is the first issue that needs to be explored with a client like Mohammed, who has been waterboarded 183 times by the government's own admission.
Nevin said the tribunal was set up for political reasons after President Barack Obama dropped his plan to try the 9/11 plotters in a civilian federal court in the face of overwhelming opposition.
We all know what the destination station is here. This track only runs to one place and everything is being done to prevent this from being fair, Nevin said, referring to a death sentence that would silence the last eye witness to torture.
When a reporter asked Nevin if the curtain on torture has been lifted -- after all, Mohammed's torture is now well-documented -- the lawyer said he could not answer because of the restrictions on access to his client.
Military Defends Commission
Army Brig. Gen. Mark Martins, the chief prosecutor, rebutted civilian counsels' complaints about access. He said defense lawyers can talk to their clients, but are prohibited from disclosing classified documents.
They can talk to their clients about anything. What they can't do is take a document that may have classified information related to sources and methods, and unless it is cleared as disclosable to the client they can't show them that document, he said.
Martins also disagreed that the taint on evidence culled from torture would pollute everything in the case against the five accused terrorists.
You have to look to see if there is independent evidence. It doesn't pass the common sense test that everything is polluted and tainted, he said. That means, everybody goes free, everybody is free of accountability because someone else had been acting independently or out of control did something wrong? That's not justice.
The next hearing for the five defendants is slated for the week of June 12, when the judge will take up all motions currently filed in the case, such as a motion to end presumptive classification, in which anything said during the case is presumed classified. A May 5, 2013, status date was set until a trial can be scheduled.
© Copyright IBTimes 2022. All rights reserved.
FOLLOW MORE IBT NEWS ON THE BELOW CHANNELS