Ackman's Puzzling Herbalife (HLF) Position: Is It Reasonable Or Overly Bold?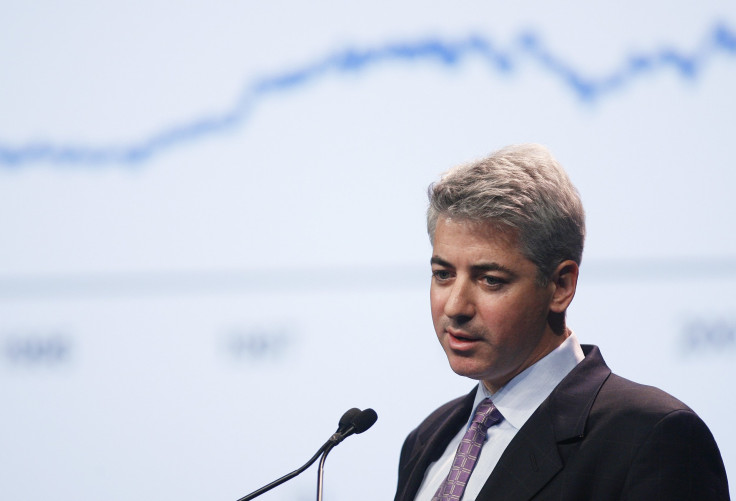 Bill Ackman's notable shift this week in his famed bet against nutrition products company Herbalife Ltd. (NYSE:HLF) is truly puzzling, wrote one analyst in a research note from Thursday.

In the past, Ackman, the well-known hedge fund manager of Pershing Square Capital, has repeatedly said that Herbalife is an illegal pyramid scheme and that its stock will eventually be worthless.

But Ackman withdrew 10 million shares from his short position, shifting over 40 percent of his bet against the company, he told Pershing Square investors in a letter earlier this week.

He shifted those 10 million shares into put options, which reduces his risk, but also imposes a deadline, after which the put options expire and Ackman stands to lose money.

"This new bearish position seems at odds with Pershing Square's goals," wrote Tim Ramey, an analyst with D.A. Davidson & Co. "If it truly still believes the go-to-zero thesis, and Mr. Ackman writes in his letter that he does, then it makes no sense to put a time element into this trade."

"He now needs to be both right on the go-to-zero thesis and right on the timing," wrote Ramey.

For his part, Ackman described Ramey in his letter as a "perennially bullish" Herbalife analyst. Ramey's comments can sometimes manipulate markets, wrote Ackman.

Ackman is also skeptical of the accuracy of other recent Ramey commentary, which said that imminent Herbalife audit approvals from PricewaterhouseCoopers LLP will trigger a major share buyback, a problematic scenario for Ackman.

In his letter, Ackman instead portrayed his 40 percent shift as lessening risk to his investors, reducing the capital taken by the Herbalife bet from 16 percent to 12 percent of his $11 billion fund.

"The restructuring of the position preserves our opportunity for profit – if the Company fails within a reasonable time frame we will make a similar amount of profit as if we had maintained the entire initial short position," read the letter.

The upshot is that Herbalife must perform badly within a specified time frame, if Ackman's latest bet is to work in his favor. It's unclear when his put options expire, since Ackman didn't specify that in his letter, but Ackman said the options are "long-term" in nature, and can be renewed if necessary.

The Wall Street Journal quoted sources who put the expiration deadline at 2015.

Herbalife shares, meanwhile, have more than doubled since the start of 2013. Ackman's Pershing Square funds declined by 5 percent in the third quarter of 2013, according to the letter.

"Before, he [Ackman] had to be right on direction, but now he also has to be right on time," stock options specialist Ophir Gottlieb, from LiveVol Inc, told the Journal. "He is drawing a line in the sand that says something cataclysmic is going to happen before those options expire."

Herbalife has consistently denied Ackman's allegations.
© Copyright IBTimes 2023. All rights reserved.