Activision Blizzard Loses 1.1M 'Warcraft' Subscribers But Profits Beat WIth 'Diablo,' 'Call of Duty'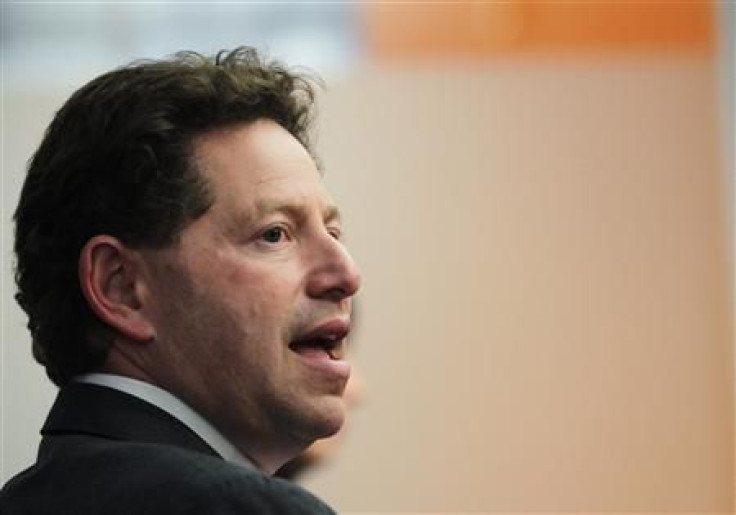 Activision Blizzard (NYSE: ATVI), the largest game publisher by market capitalization, beat Wall Street's expectations in the second quarter, even after it lost 1.1 million subscribers to its popular "World of Warcraft" franchise.
Subscribers of "Warcraft," who pay around $15 per month to play the game, make up around 30 percent of Santa Monica, Calif.-based Activision Blizzard's revenue.The company reported earnings of 20 cents per share, beating a Reuters consensus of 12 cents per share, but revenue fell 6 percent to $1.08 billion compared to $1.15 billion the prior year.
Many "Warcraft" players have departed for other games as the company's release of new content has slowed. In 2011, 1.8 million subscribers left the game, some defecting to the free-to-play "League of Legends," which exceeded "Warcraft" as the most popular online game. Activision said the majority of lost subscribers came in Asia in the second quarter. The company is releasing a new expansion, "Mists of Pandaria," on Sept. 25, which is expected to attracted new and existing players.
Activision made up ground during the second quarter with the release of "Diablo III," which has more than 10 million players. Unlike "Warcraft," "Diablo" players do not pay monthly fees, although the company has introduced a "real money auction house" where it takes a percentage of profits from virtual items sold by players.
Activision has also increased revenue for its shooter franchise "Call of Duty" by selling new downloadable content, known as DLC, online, and its "Skylanders" title has been popular, incorporating action figures along with console and handheld games. The company raised its forecast for the year on the strength of upcoming releases this year. "While we are increasing our financial outlook for full year 2012, we remain cautious given economic uncertainty, risks to consumer spending especially during the holiday season and the recognition that the majority of our key franchise launches are still ahead of us," CEO Bobby Kotick said in a statement.
Vivendi SA (Paris: VIV), which holds around 60 percent of Activision, has been contemplating a sale of its stake as it attempts to bolster its own lackluster stock price.
Shares of Activision fell 28 cents, or 2.38 percent, to $11.49 in after-market trading Thursday.
© Copyright IBTimes 2023. All rights reserved.