Activision Co-Founder To Zynga: You 'Give The Casual Market A Bad Name'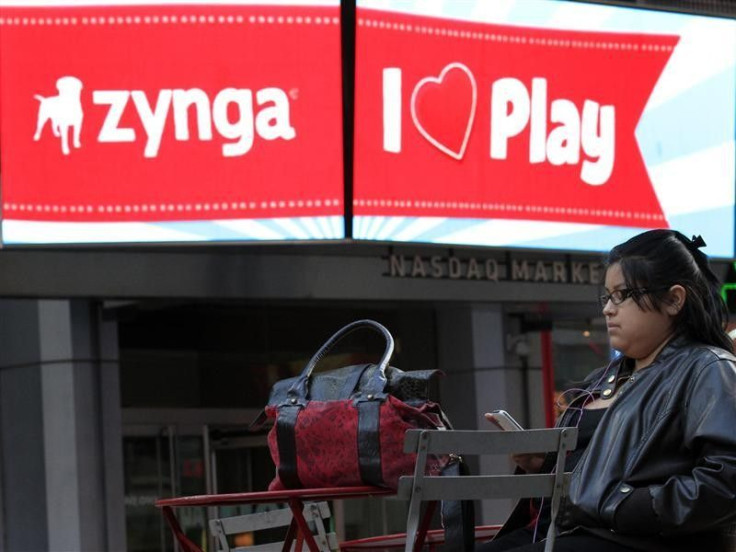 David Crane, the legendary programmer and videogame designer who co-founded Activision and created "Pitfall!", one of the best-selling games ever released on the Atari 2600 gaming console, says social media giant Zynga is giving the market for casual games "a bad name."
"If you ask someone what they thought a casual game was a few years ago, they might have said something like 'Angry Birds,'" Crane said in an interview with Game Informer magazine. "Now they'll probably say something like 'Farmville.' I don't like to lump those social games in with casual games. I think it's those Zynga-like games that give the 'casual' market a bad name."
Founded in 1979 along with Alan Miller, Jim Levy, Bob Whitehead and Larry Kaplan, Crane's company Activision has created some of the most critically acclaimed and lucrative franchises in the medium's relatively short history such as "Guitar Hero" and "Tony Hawk Pro Skater." After merging with Vivendi Games in 2007, the company also acquired Blizzard's massively successful titles such as "Starcraft 2," "World of Warcraft," and "Diablo III." And the company's "Call of Duty" series consistently breaks any and all entertainment industry records.
For his part, Crane left Activision in 1986 before many of these commercial juggernauts came into being for a new generation of "hardcore" gamers. Acknowledging the changing face of the industry to Game Informer, Crane explained: "Ten years ago everyone was playing these kinds of games and now everyone forgot they existed just because they're on phones now."
"I kind of feel like I've always made casual games," he continued. "I make games for people who like to have fun and enjoy games on any level. Games are about diversion; that's very casual."
The problem is that the culture surrounding the growing industry has divided consumers between a subset of "hardcore" gamers, mostly young men and teenagers playing traditional console games, and "casual gamers" who play on mobile devices and social media. "Casual games" has thus become a term of derision for many of their critics, Crane explained, a stereotype Zynga only inflames and perpetuates by vetting its veteran talent and releasing an endlessly array of iterative and dubiously original products.
Crane is currently working on a new independent project, "JungleVenture" that he is pitching through Kickstarter in the hopes of raising $900,000.
© Copyright IBTimes 2023. All rights reserved.