¡Adiós, Barcelona! Spain Denies Catalonia Fiscal Autonomy, Risking Repercussions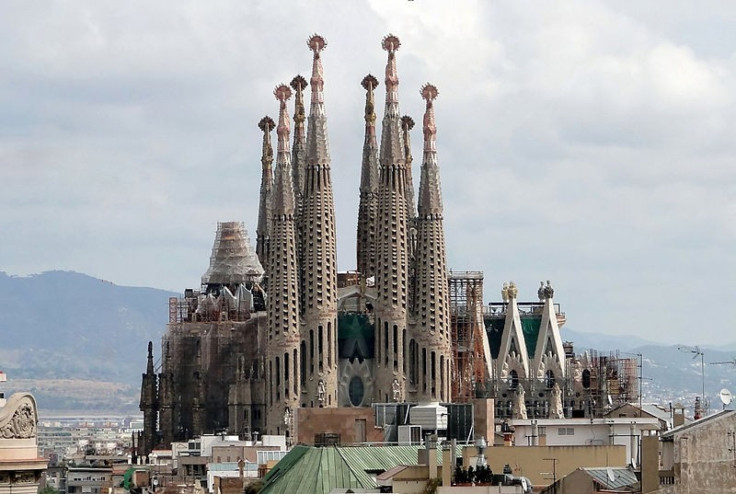 As if Spanish Prime Minister Mariano Rajoy wasn't stressed enough, an old domestic problem has now erupted onto the fore: Catalonian demands for fiscal autonomy.
Rajoy met with Catalonian leader Artur Mas on Thursday; the latter was pitching a new plan for tax revenue distribution that would essentially grant more fiscal autonomy to Catalonia, the northeastern region of Spain whose capital is the coastal city of Barcelona.
The two men could not come to an agreement, and Mas accused the prime minster of losing an "historic opportunity," according to the New York Times.
"The people and society of Catalonia are on the move, as we have seen on Sept. 11, and not willing to accept that our future will be gray when it could be more brilliant," he said after his fruitless talks with Rajoy.
Catalonians staged a huge march for independence on Sept. 11, the anniversary of a battle in which Spanish troops defeated their ancestors nearly three centuries ago. About 60,000 gathered with signs and banners, clogging Barcelona's beautiful plazas and central avenues.
Catalonians have long seen themselves as separate from the rest of the country. They speak Catalan -- though Spanish is a co-official language -- and are culturally and historically distinct from the populations of other regions.
But separatist and autonomist longings have as much to do with economy as with culture. Catalonia is the richest region in Spain -- and these high earners don't want to see their tax dollars propping up the entire country's struggling economy.
The roots of wealth in Catalonia run deep, according to Laura Gonzalez, a native of Spain who is now an assistant professor of business economics at Fordham University in New York City.
"People usually talk about how useful a local language and cuisine are as nationalistic tools, but there is much more," she said. "The industrial revolution started sooner and stronger in the North of Spain, where country properties were also smaller than in other regions, which facilitated land ownership to a greater percentage of the population."
Calls for autonomy have now reached a fever pitch, but Spain has much bigger fish to fry.
Spain is at the center of the latest euro zone drama. It has received some help from the European Central Bank, but not a full sovereign bailout à la Greece, Portugal and Ireland -- at least, not yet. The Madrid administration may call for assistance any minute now, and borrowing interest rates have dipped as optimistic investors bank on a bailout request.
But Catalonia wants nothing to do with this drama.
"Catalonia has a serious unemployment and deficit problem, but it is also a powerful engine that wants to combine austerity with growth and to continue having a strong grasp on the tax income coming from its region," said Gonzalez.
The central government has always been vehemently opposed to Catalonian autonomy, to say nothing of independence. Rajoy has argued that such a move would be illegal according to the constitution.
But Catalonians are determined, too. Regional leaders are now expected to call for early elections -- Nov. 25 is a likely date, according to Spanish newspapers -- that could serve as a referendum on autonomy and could add fuel to the fire as the debates rage on.
© Copyright IBTimes 2023. All rights reserved.