Spain's Finances Unraveling As Catalonia Seeks €5B From Madrid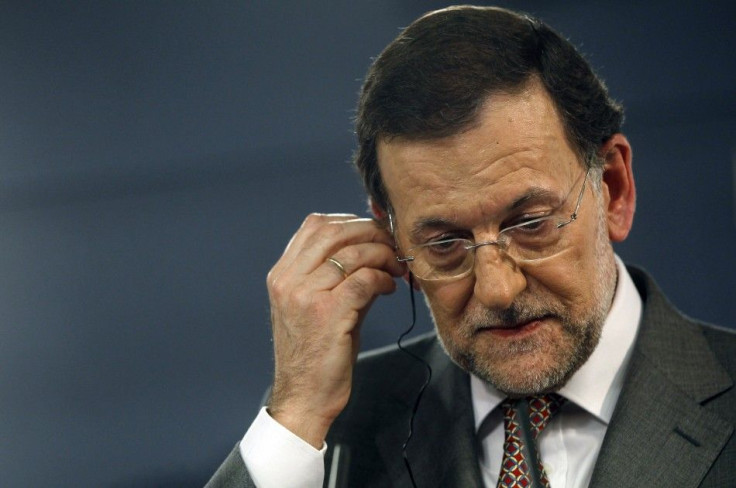 Catalonia will seek €5 billion euros ($6.26 bllion) in aid from the country's national fund to cut the region's deficit and to pay off debts, officials of Spain's northeast region said Tuesday, in the latest example of how the euro zone's fourth-largest economy is struggling.
The region, which accounts for around 20 percent of the Spain's output, became the second Spanish region to seek aid from the €18 billion fund. Valencia previously requested an unspecified amount in July, and Murcia is also expected to ask for aid from the fund. A total of six of the country's 17 regions are expected to seek aid, according to Reuters.
Spain's central government, led by Prime Minister Mariano Rajoy, created the relief fund in July to assist regional entities. "Catalonia can't face the redemptions it has at the moment, it is the big problem in this country at the moment," Rajoy said in Madrid on Tuesday, according to Bloomberg. "Spain will help Catalonia as it has done before and we'll discuss with them everything that needs to be discussed."
Spain's recession worsened in the second quarter, according to figures released Tuesday. The country's economy contracted by 0.4 percent compared to the previous quarter and 1.3 percent compared to the prior year. Consumer spending was down 1 percent and government spending fell 0.7 percent compared to the previous quarter.
On Friday, Spain's 10-year borrowing rates rose above 6 percent -- a level that forced Greece into a default earlier this year -- before falling to 5.96 percent. Spanish consumers are also withdrawing funds out of banks at record levels, according to figures released on Tuesday.
During the second quarter, Spain also secured 100 billion euros from the European Union to aid its banking sector. Unemployment in the country has climbed to 24.4 percent.
© Copyright IBTimes 2023. All rights reserved.
FOLLOW MORE IBT NEWS ON THE BELOW CHANNELS