Advocates Say Terrorist Recruitment Of Uighur Muslim University Students In China Is Overblown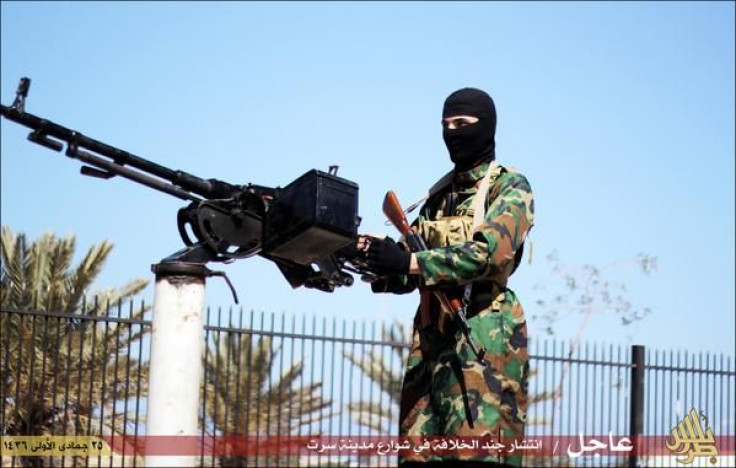 Universities in China are on high alert after reports that terrorist recruiters are targeting the country's Uighur Muslim population for radicalization. As in much of the world, fears of terrorism have been growing in China amid reports of the expansion of insurgent organizations such as the Islamic State group.
A report in the South China Morning Post revealed that Uighur students in large cities such as Beijing and Guangzhou had become targets for religious extremist recruiters. Sources in the report said that a person claiming to be an American researcher came to Guangzhou's South China Normal University, where he recruited multiple Uighur students, giving them money and arranging for them to go to Malaysia. The students have been missing since last year and are believed to have been taken into an unnamed extremist religious group.
Following the initial incident, all Uighur students in Guangzhou have reportedly been given a verbal warning to be cautious of strangers and others who are not affiliated with the university. The university also has reportedly increased the campus security detail by enforcing registration and identification of all guests and employees at the school. Terror experts said that what happened at South China Normal University was not an isolated event, and that terror recruitment was infiltrating China's biggest cities -- not just in western provinces that border Middle East countries.
"The recruitment network of Islamic State has already spread to Beijing and Xi'an as well as Guangzhou," Professor Yang Shu, an expert on Central Asia at Lanzhou University in Gansu Province, told the Morning Post.
'Exaggerated and Overblown'
However, others said that reports of the recruitment of Uighur Muslims has been inflated by Chinese media, given the central government's tendency to marginalize the ethnic Uighur minority and their religion.
"This is definitely exaggerated and overblown by the Chinese authorities in order to justify their heavy-handed repression of the Uighur people in East Turkestan [an alternate name given to China's northwest Xinjiang province]," Alim Seytoff, president of the Uighur American Association and director of the Uighur Human Rights project wrote via email.
Raffaello Pantucci, director of international security studies at the Royal United Services Institute for Defense and Security Studies, said that reports of a trend in recruiting Uighurs could be overstated.
"In haven't seen the people, I haven't seen the evidence, so it could be overblown," Pantucci said in a phone interview. "People at universities always explore ideas, even extreme ideas. You're dealing with a curious community. [Terror groups] would target big cities, dealing with people at prominent universities that would be more inquisitive and curious of the outside world."
Difficult To Link
Pantucci explained that while targeting universities is a common tactic of general radical recruitment, linking such trends to the targeted radicalization of Uighur Muslims is more difficult. "What we do know is that the Chinese government has reported arrests in Indonesia where Chinese citizens were trying to connect to radical groups connected with Xinjiang. What we do know is that there are hundreds of people going through the southern border. What we see in official reporting shows that those who flee to Malaysia or Indonesia don't stay, they go to either Syria or Turkey."
Photos circulated online last September of a suspected Chinese Islamic State fighter who had been captured by Iraq's Ministry of Defense. Iraqi officials identified the militant as a "Chinese daash," prompting initial concerns of Chinese citizens joining the Islamic State group, which is also known as ISIS or ISIL. Numbers reported by Chinese state media estimated that around 300 Chinese nationals had gone to Iraq and Syria to fight for the Islamic State group or its affiliates, and imply that a majority of them are of Uighur Muslim background. ["Daash," also spelled "Daesh," is the Arabic name for ISIS.]
"We have no information on such recruitment," Seytoff said. "[Uighur involvement with the terror group] East Turkestan Islamic Movement doesn't seem to exist anywhere except on Chinese media reports. I have no idea how ISIS is attempting to recruit anyone in China or whether there really was such an attempt."
Seytoff said that such media reports unfairly paint China's Uighur minority as open to radicalization and terrorist behavior. "China has been opportunistically taking advantage of the rise of ISIS and attempting to artificially create links between ISIS and the Uighurs in the world in order to mute international criticism of its systematic and egregious human rights violations of the Uighur people in East Turkistan," Seytoff said in a previous interview.
© Copyright IBTimes 2023. All rights reserved.