Afghan Fury Over U.S. Troops 'Urination' Video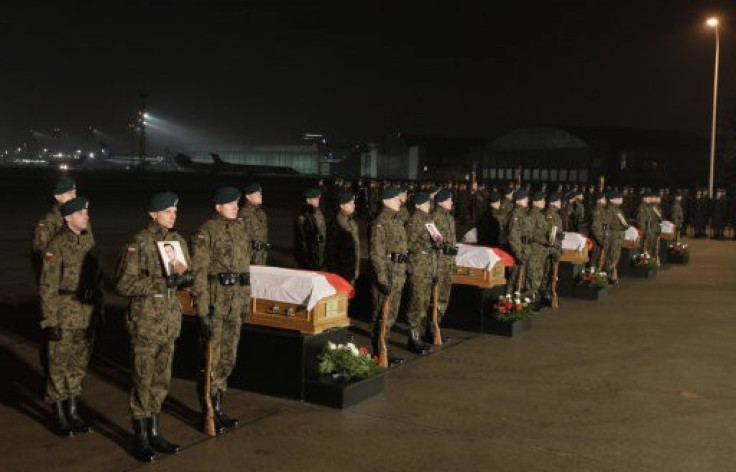 A video (see below) that appears to show U.S. troops urinating on the bodies of dead Afghans has sparked outrage in both Kabul and Washington.
The footage was posted online at the Live Leak website. The corpses, at least one of whom is covered in blood, are believed to be of Taliban fighters. The Americans, who are dressed in khaki, are laughing, with one troop saying in a comical high-pitched voice 'Have a great day, buddy!"
Leon Panetta, the U.S. Secretary of Defense, condemned the video and warned that those responsible for the offense would be held accountable.
I have seen the footage, and I find the behavior depicted in it utterly deplorable, he said in a statement.
The video is somewhat reminiscent of the abuses of Iraqi prisoners in the Abu Ghraib jail by American troops.
Panetta said he has ordered an investigation into the incident.
"The actions portrayed are not consistent with our core values and are not indicative of the character of the Marines in our Corps. This matter will be fully investigated," said a Pentagon spokesman.
John Kirby, of the Pentagon, told Agence France Presse: Regardless of the circumstances or who is in the video, this is... egregious, disgusting behavior, unacceptable for anyone in uniform. It turned my stomach."
A Muslim civil rights group in the U.S., the Washington-based Council on American-Islamic Relations (CAIR), also condemned the video.
If verified as authentic, the video shows behavior that is totally unbecoming of American military personnel and that could ultimately endanger other soldiers and civilians, CAIR said in a statement.
We trust that this disturbing incident will be promptly investigated in a transparent manner and that appropriate actions will be taken based on the results of that investigation. Any guilty parties must be punished to the full extent allowed by the Uniform Code of Military Justice and by relevant American laws.
It is not clear where the video originated, and American officials are still checking on its authenticity.
Lieutenant Colonel Jay Stout, a former U.S. Marine Corps pilot, told Al Jazeera: I am disturbed. Look, marines kill to win, and sometimes they kill a lot and that's good, that's fine, that's war. But in victory we are trained to be compassionate, we are trained to be respectful and this incident was neither of those.
However, the fury is far greater among Afghans, including President Hamid Karzai as well as Taliban officials (who normally are at odds over everything else).
"The government of Afghanistan is deeply disturbed by a video that shows American soldiers desecrating dead bodies of three Afghans," Karazi said in a statement from the president's office.
"This act by American soldiers is simply inhuman and condemnable in the strongest possible terms. We expressly ask the U.S. government to urgently investigate the video and apply the most severe punishment to anyone found guilty in this crime."
Qari Yousuf Ahmadi, a spokesman for the Taliban in Southern Afghanistan, reportedly said of the video: "How brutal are they? First they try to [urinate] on them and their other crime is that they are filming it for fun. These kinds of activities with the dead bodies of Mujahedeen, it actually make their defeat more possible and they will get defeated soon. No religion in the world will allow someone to do this."
Of greater concern now is how the video will impact potential peace talks between the U.S., Karzai and the Taliban.
A senior spokesman for the militant group insisted, however, it will not complicate plans for peace negotiations.
"This is yet another barbaric act by foreign forces. Over the past 10 years there have been hundreds of similar cases that were not revealed. We strongly condemn this," said Zabihullah Mujahed of the Taliban in a statement.
"I don't think this new issue will affect negotiations which at this stage are mainly about prisoner exchange."
There are still about 20,000 U.S. marines in Afghanistan, primarily in the southern Kandahar and Helmand provinces.
Fears are rising that the video (which has been broadcast on Afghan TV) may incite more revenge attacks on U.S. forces in the country.
© Copyright IBTimes 2023. All rights reserved.
FOLLOW MORE IBT NEWS ON THE BELOW CHANNELS