Afghanistan Crypto Crackdown: Police Shut Down 16 Crypto Firms In A Week, Arrest Staff
Afghanistan, the country that made headlines last year not only for the Taliban takeover but also for its cryptocurrency adoption because of the U.S. sanctions, has now made a move against the industry as it has shut down 16 crypto firms and arrested their staff in just a span of one week.
After the dust of the domestic turmoil settled in Afghanistan, and following the pronouncement from the country's central bank to ban the use of cryptocurrencies, the Afghan police began a crackdown on crypto services, businesses and firms, forcing them to abruptly stop operations related to cryptocurrency.
The Afghan police shut down 16 crypto firms in the country's western Herat province, a local news outlet reported Wednesday. Sayed Shah Sa'adat, head of the police's counter-crime unit, said the central bank banned crypto trading in the country because the practice brought scams and other issues.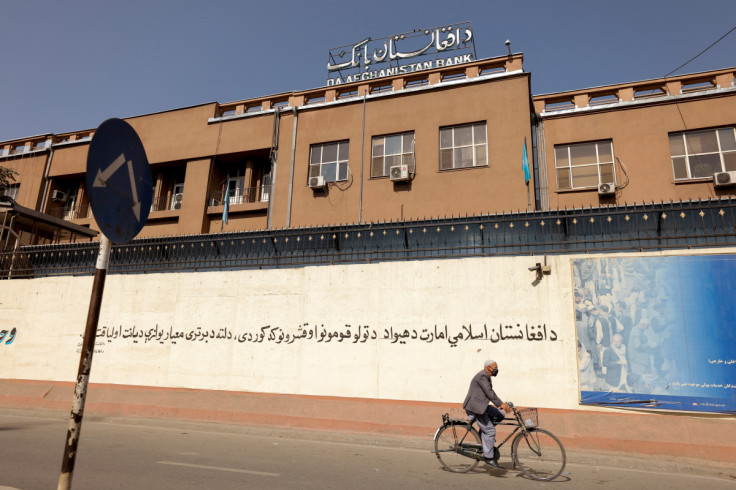 "Da Afghanistan's Bank (central bank) stated in a letter that digital currency trading has caused lots of problems and is scamming people, therefore they should be closed. We acted and arrested all the exchangers involved in the business and closed their shops," the head of the counter-crime unit said.
So far, the names of the closed crypto firms are still unknown. The latest move by the Afghan police was criticized by Ghulam Mohammad Suhrabi, the head of the Money Exchangers' Union in the country. "Digital currency accounts are outside the country and are purchased from the companies. Our people are not familiar with it, so it is better not to use it. This currency is new in the market and has high fluctuation [rates]," he said.
Local news outlets also quoted an expert's opinion on the matter, who said that the government should monitor the process so scams won't prevail and people could make better investments.
The Afghan central bank banned foreign exchange trading in June and labeled it "illegal and fraudulent," noting that "there is no instruction in Islamic law to approve it."
Earlier in 2022, several reports noted that the demand for cryptocurrency in the country surged as citizens tried to find ways to circumvent the U.S. sanctions and safeguard their funds in an economy on the verge of collapse following the Taliban's takeover.
© Copyright IBTimes 2023. All rights reserved.