Is Afghanistan Safe For Foreigners? German Woman Among Two Killed, Finnish Woman Kidnapped In Kabul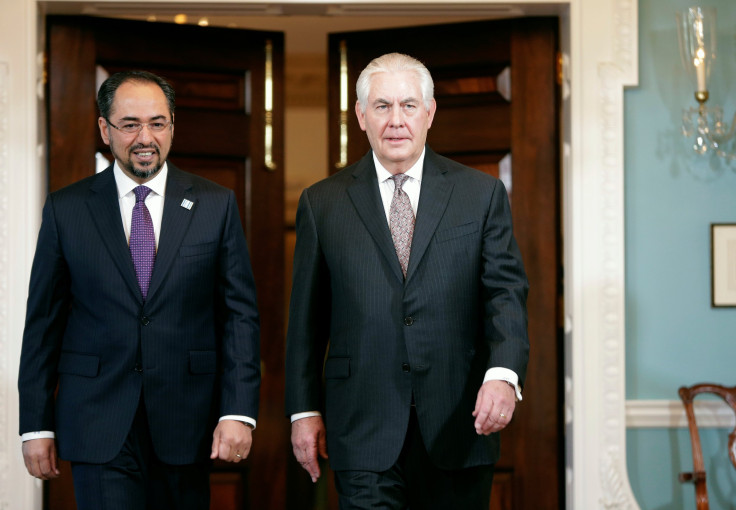 Two people were reportedly killed in Afghanistan and another abducted from a Kabul guesthouse late Saturday, the BBC reported citing a spokesman for the interior ministry.
Among the two people dead, are a German woman and an Afghan guard. The woman abducted meanwhile is reportedly from Finland. This comes after an Australian aid worker was kidnapped in the capital of Afghanistan, last November.
In this latest incident, a third foreigner was rescued and an investigation is underway into the details of the incident, Najib Danish, a spokesman for the Afghan Interior Ministry, said, according to the BBC.
Read: Afghanistan Is One Of The Most Dangerous Countries In The World For American Tourists
Afghanistan, which is in the grip of an ongoing insurgency by the Taliban Islamist militant group, has witnessed several foreigners kidnapped in the past few years.
The British government have warned of a high and constant threat Westerners face of getting kidnapped in Afghanistan. About 100 people have been kidnapped since 2001, reports said.
An Australian woman was seized in Kabul's Qala-e-Fatullah area by unknown gunmen in November 2016 as she was traveling by car with her driver, Basir Mujahid, a spokesperson for Kabul's police chief said at the time, according to CNN. She was released in March.
The woman, who was an Australian citizen of Pakistani descent, worked for the Agency Coordinating Body for Afghan Relief. According to the website, it is an "independent body bringing together 135 national and international NGOs working in Afghanistan and abiding by the humanitarian principles of independence, neutrality, impartiality and humanity."
In August 2016, two foreign professors — one from the U.S. and the other from Australia — were kidnapped in Kabul. They worked for the American University of Afghanistan, and were on their way to their guesthouse when their vehicle was attacked by gunmen, reports said.
Australia's foreign ministry said at the time, it was seeking to "verify reports of the kidnapping". "We continue to advise Australians not to travel to Afghanistan because of the extremely dangerous security situation," it said in a statement.
The U.S. state department said it was aware of reports of a U.S. citizen being kidnapped, however, it did not comment further.
In June, an Indian aid worker from the city of Kolkata, West Bengal was kidnapped in Kabul, reports said. She worked for the non-profit, Aga Khan Development Network, which worked in rural development, health, education and civil society programs.
In April, another Australian aid worker was abducted, this time in the city of Jalalabad in Afghanistan's east. She was the director of the non-profit, Zardozi, which helped poor women start their own businesses .
In May 2016, the U.S. Embassy had issued a strongly worded warning for U.S. citizens in Kabul about foreigners getting kidnapped frequently. An American citizen's narrow escape from an attempted abduction in downtown Kabul prompted the warning from the U.S. Embassy.
"The threat of kidnapping and hostage-taking continues to be very high," the embassy said in a statement posted on its website. It added that the attempted kidnapping targeted several expatriates, including an American citizen, who were riding in an aid group's vehicle.
The statement added: "The U.S. Embassy continues to take this threat seriously and advises U.S. citizens to take appropriate security precautions and to avoid predictable travel patterns within Afghanistan."
The Afghan police believe the purpose behind the majority of the kidnappings of foreigners is ransom, and these are carried out by criminal gangs. It is feared these criminal groups could sell their hostages to extremist organizations, the New York Times reported.
© Copyright IBTimes 2023. All rights reserved.
FOLLOW MORE IBT NEWS ON THE BELOW CHANNELS