As Africa Pursues Development Goals, Some Countries Lag While Others Lead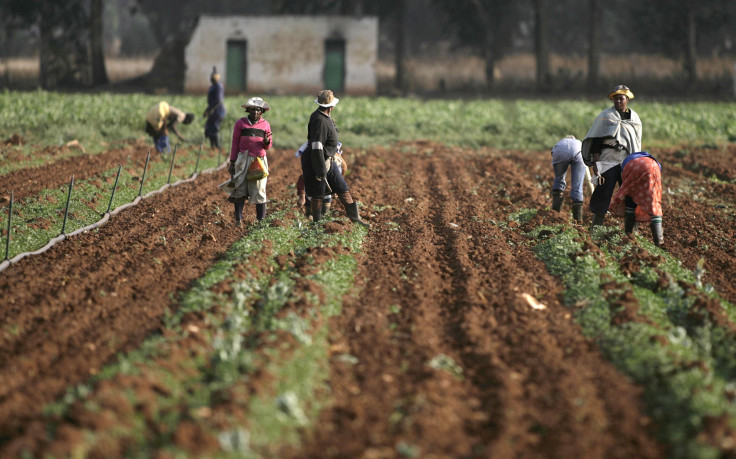 For developing countries all around the world, the clock is running out on a set of key goals to be met by 2015. A new report finds that some nations have made admirable progress, while others are lagging behind.
These Millennium Development Goals, or MDGs, have become the preeminent yardstick by which development professionals, domestic governments and NGOs measure progress in countries all around the world. In September 2000, representatives of 189 countries met at the United Nations in New York City to outline this framework for developmental progress. They came up with a list of eight goals that include halving extreme poverty, promoting gender equality, ensuring environmental sustainability and halting the spread of diseases including HIV/AIDS.
A recent report from One, a grassroots advocacy organization dedicated to the global fight against poverty, focused mostly on Africa and found that MDG progress depended heavily on governments' allocations of funds. The data, most of which was compiled by the Organization for Economic Cooperation and Development, suggests that a failure to meet financing commitments has been a major stumbling block for some of Africa's poorest countries.
Overall, the news is good; countries around the world, and especially in Africa specifically, are showing positive development growth on average. Among sub-Saharan African countries, Mali and Rwanda tied for first place when it came to the pace of progress.
That will be surprising to some, since Rwanda is best known for a 1994 genocide that pitted ethnic groups against each other and killed more than half a million people, while Mali has recently suffered civil unrest, a military coup and ongoing battles against armed insurgents in the north. But Rwanda has actually recovered well economically over the past two decades, and governance has been stable. As for Mali, the report simply notes that current turmoil hasn't yet had an impact on the development ratings. But it's safe to assume that residents of the country's northern communities, many of whom have long chafed at central government control, might disagree with the rosy outlook painted by OECD data.
Therein lies one of the most serious obstacles to MDG progress – the rising tide doesn't lift all boats. To fix that, African government expenditures – which account for nearly 80 percent of development resources across the continent – will have to be channeled toward the right sectors: agriculture, education and health. Most governments have already made these commitments, but only a few have actually followed through so far. Malawi, Rwanda and Burkina Faso have done well, but a few countries including Nigeria and the Democratic Republic of the Congo appear to have reneged on promises made.
It will come as no surprise to development experts that at this late stage, most countries will fail to meet all of their goals according to the MDG guidelines. But progress is evident, and the African continent's success stories can serve as a case study for those that haven't yet worked out a way forward.
"Further progress will require sustaining or increasing resources for development from all sources," said the report. "Development assistance from donors remains critical, but developing countries' own resources dwarf aid resources in many cases, and the domestic political decisions that governments make about how to channel these resources have the biggest effect on development outcomes."
© Copyright IBTimes 2023. All rights reserved.
FOLLOW MORE IBT NEWS ON THE BELOW CHANNELS