African-Americans 'Understopped': NYPD Commissioner Ray Kelly Defends Stop-And-Frisk Policy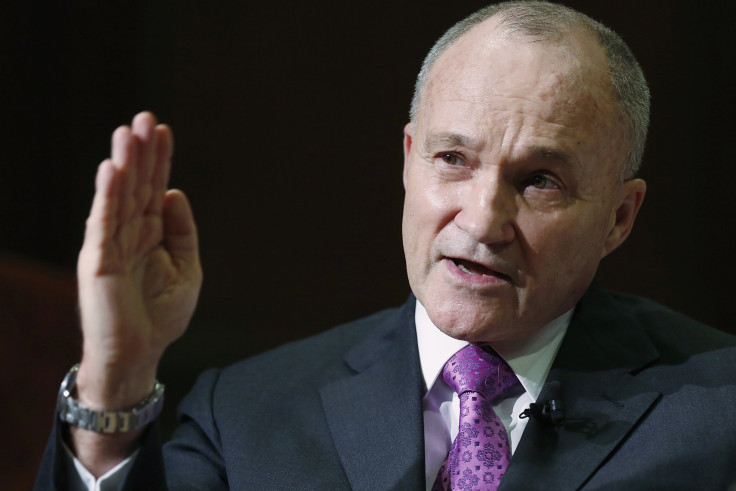 New York Police Commissioner Raymond Kelly is in hot water after attempting to defend the city's stop-and-frisk policy by claiming that African-Americans are actually "understopped."
In an interview with ABC's Nightline, Kelly defended the NYPD's use of the tactic, rejecting the notion that stop-and-frisk is directed disproportionately at New York's African-American and Latino population.
"The stark reality is that crime happens in communities of color," Kelly told "Nightline" co-anchor Bill Weir on Wednesday. "About 70 percent to 75 percent of the people described as committing violent crimes -- assault, robbery, shootings, grand larceny -- are described as being African-American. "
"The percentage of people who are stopped is 53 percent African-American," he added. "So really, African-Americans are being understopped in relation to the percentage of people being described as being the perpetrators of violent crime."
Commissioner Kelly also dismissed accusations by a Brooklyn teenager that stop-and-frisk creates a schism between the city's police force and local communities.
"When things like this happen, there's no trust," said Kasim Walters, a teenager from Flatbush.
"We are trying to save his life," Kelly countered. "And we are trying to save the life of other young people who are disproportionately victimized."
While Kelly remains steadfast in his beliefs, an analysis of official police data casts further suspicion on the city's stop-and-frisk policy. According to a study by the ACLU, 86 percent of stops were of African-Americans or Latinos, while 88 percent of these stops did not lead to an arrest, Salon reports.
"The number of innocent people stopped alone serves as ample riposte to Kelly's suggestion that any demographic is 'understopped,'" notes Salon's Natasha Lennard.
Still, the policy may be having an impact on New York's crime statistics. The city's Health Department recently reported that gun deaths dropped significantly between 2000 and 2011, the New York Daily News reports.
Kelly's comments on the stop-and-frisk policy were made as the city finds itself embroiled in an ongoing court battle over the legality of the practice. The federal class-action lawsuit, filed by the Center for Constitutional Rights, is scheduled to conclude on May 16.
© Copyright IBTimes 2023. All rights reserved.