After Air Algerie AH5017 Incident, A Statistical Look At The Probability And Chances of Dying In A Plane Crash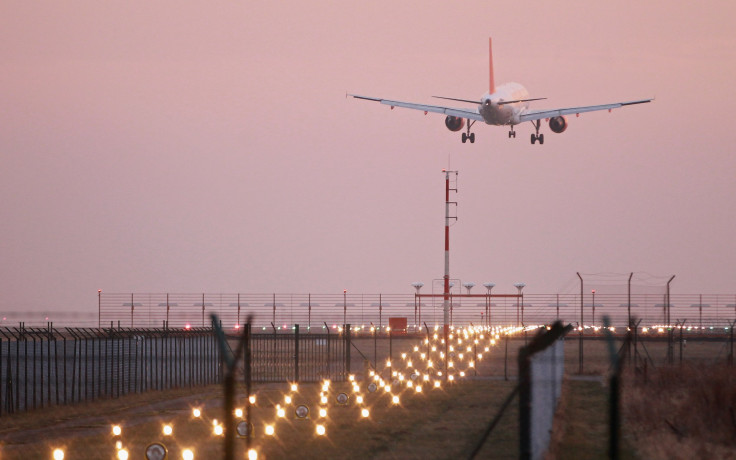 Officials confirmed on Thursday that a missing Air Algerie flight carrying 116 passengers crashed in Mali, just a day after 48 people died in a plane crash in Taiwan and amid a string of air tragedies including the missing Malaysia Airlines MH370 and the plane shot down over the Ukraine killing 298 last week. Still, despite a recent string of aviation accidents, statistics show that the odds of dying in a plane crash remain extremely low.
Algerian air traffic control lost contact with Air Algerie Flight AH5017 about an hour after it began a scheduled trip from Burkina Faso to Algiers, Reuters reports. Facing poor visibility due to inclement weather on its projected flight path, the plane's pilot reportedly requested permission to alter course.
"The plane was not far from the Algerian frontier when the crew was asked to make a detour because of poor visibility and to prevent the risk of collision with another aircraft on the Algiers-Bamako [Mali] route," a source at Air Algerie told Agence France-Presse. "Contact was lost after the change of course."
An airport official told NBC News that the wreckage of the Air Algerie flight was found at a crash site about 43 miles from the city of Gao in eastern Mali.
The Flight AH5017 crash marks the third deadly aviation accident in the last week. First, Malaysia Airlines Flight MH17 was shot down on July 17 by pro-Russian rebels in Ukraine, killing all 298 passengers on board. Then, on Wednesday, typhoon weather may have contributed to a TransAsia Airways crash that killed 48 people in Taiwan, the Associated Press reported.
The three deadly accidents will undoubtedly shake the confidence of would-be air travelers in the near future, but plane crash fatalities remain an exceedingly rare occurrence. David Ropeik, a Risk Communication instructor at Harvard University, found in 2006 that the odds of dying in a plane crash are one in 11 million.
Proponents of traveling by plane often note that one has a better chance of dying in a car accident than on a flight, and statistics support that assertion. According to Ropeik, the odds of dying in a car crash are one in 5,000. To put each of those numbers into perspective, the odds of dying in a shark attack are one in 3.1 million.
Arnold Barnett, a professor of statistic at the Massachusetts Institute of Technology, addressed the rarity of death by plane crash in 2013 after Asiana Airlines Flight 214 crash-landed at San Francisco International Airport, killing three passengers. Though careful not to belittle the significance of the tragedy, he wrote in a column for CNN.com that "a traveler could on average fly once a day for 4 million years before succumbing to a fatal crash."
"U.S. flying has become so safe that fear of an air journey is almost as farfetched as fear of a ceiling collapse at the grocery store," Barnett added.
Even if a plane does crash, statistics show that the majority of such incidents do not result in any passenger deaths. A National Transportation Safety Board study found in 2001 that 95.7 percent of passengers involved in plane crashes survive.
Similarly, instances of airborne terrorism, though a major concern for travelers, remain a rare occurrence. In 2009, Nate Silver found that there was one terrorist incident per every 16,553,385 flights over the last decade.
Thus, while an increase in traveler anxiety is to be expected after three deadly incidents in such a short period of time, air travel is still among the world's safest transportation options.
© Copyright IBTimes 2023. All rights reserved.
FOLLOW MORE IBT NEWS ON THE BELOW CHANNELS