Flight AH5017 Crash: Missing Air Algerie Plane Wreckage Found In Mali, Airport Official Says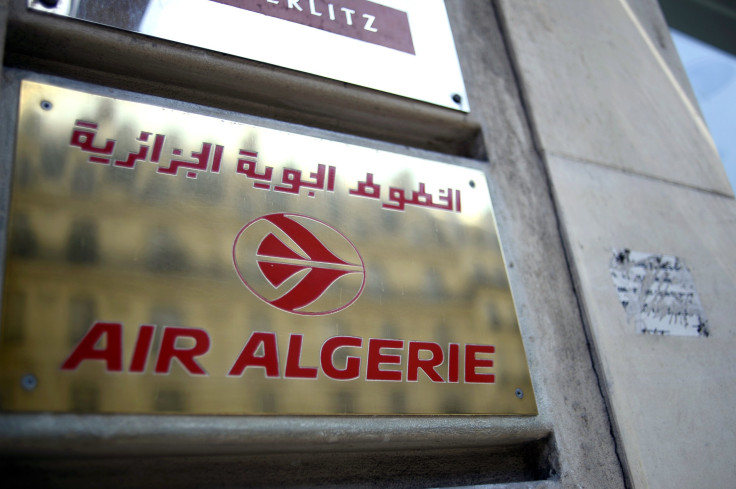 Authorities have identified the wreckage of missing Air Algerie Flight AH5017 at a crash site in Mali, West Africa, an official said Thursday.
The MD-83 aircraft, reportedly carrying 116 passengers, asked permission to reroute due to a storm before crashing. An airport official told NBC News that the wreckage was located in Mali. Air Algerie tweeted that AH5017 crashed about 70 kilometers (about 43 miles) from the city of Gao in eastern Mali.
Algerian air traffic control lost contact with Flight AH5017 about an hour into its scheduled trip from Burkina Faso to Algiers, Reuters reports. Burkina Faso's Transport Minister Jean Bertin Quedraogo said at a press conference that the pilot had asked to take a detour about 21 minutes after takeoff due to heavy rains on the projected flight path.
Swiftair, a Spanish airline that leased the MD-83 aircraft to Air Algerie, confirmed in a statement it had operated the flight. The company said 110 passengers and six crew were aboard AH5017.
According to the Associated Press, Quedraogo said the flight's passenger list included 51 French nationals, 27 Burkinabe, eight Lebanese, six Algerians, five Canadians, two Luxembourg nationals, one Belgian, one Swiss, one Ukrainian, one Nigerian, one Egyptian, one Cameroonian and one Malian. However, Flight AH5017's passenger list has yet to be verified; an Air Algerie spokesperson's account provided different data, while the Daily Star in Beirut reports that 20 Lebanese were on board.
A Malian diplomat told Reuters the country had experienced a powerful sandstorm overnight in an area that lies in the plane's probable flight path. Furthermore, an Air Algerie source told Agence France-Presse that the airline lost contact with the flight after it rerouted due to poor visibility.
"The plane was not far from the Algerian frontier when the crew was asked to make a detour because of poor visibility and to prevent the risk of collision with another aircraft on the Algiers-Bamako [Mali] route," the source said. "Contact was lost after the change of course."
© Copyright IBTimes 2023. All rights reserved.