After Douglas McAuthur McCain, US Identifies Americans Fighting For ISIS In Syria Using Social Media: Report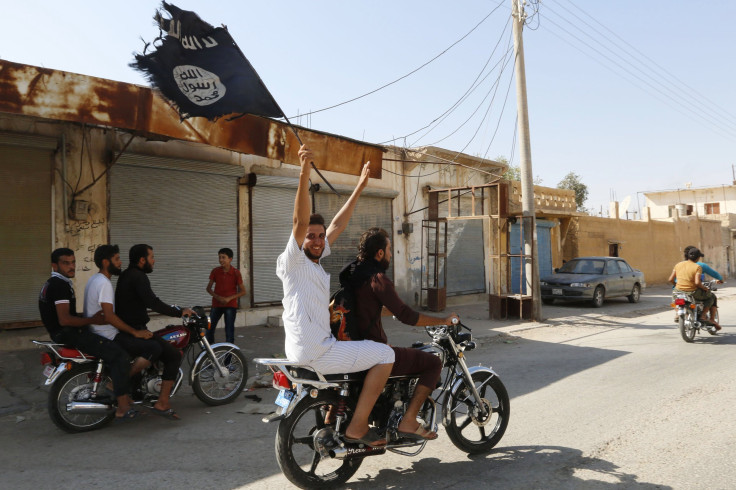 U.S. authorities have been able to identify nearly a dozen U.S. citizens who traveled to Syria and joined the Islamic State. Intelligence and law enforcement agencies used social media, travel records, interviews with family members, intercepted communications and surveillance of citizens who had expressed a desire to go to Syria, the New York Times reported Thursday.
The number of Americans who joined rebel factions in Syria has doubled since January, a U.S. official told the Times, most of them young men. The Pentagon said it was aware of a "handful" of Americans fighting in Syria and thought nearly 100 have gone since the civil war began three years ago. Americans who have adopted the Islamic State's ideology and been trained by the militant group in Syria pose a serious threat to national security. U.S. citizens who still have their passports might be able to return to the U.S. and carry out attacks from within the country.
The news came just two days after NBC News reported that U.S. citizen Douglas McAuthur McCain was killed in clashes between rebel factions last week while fighting alongside the Islamic State, formerly known as ISIS. The U.S. State Department said Wednesday it was investigating reports that a second American died fighting with ISIS in the same battle as McCain. The reports haven't been confirmed and no name has been released.
As the Islamic State's threat grows, tracking possible recruits becomes more difficult, a U.S. official told the Times. This might be because ISIS-affiliated Twitter users know they're being watched. After ISIS released a video purportedly showing the beheading of American journalist James Foley, Twitter closed many ISIS-affiliated accounts.
Social media might be a contributing factor to why U.S. officials said the age demographic of Americans leaving for Syria has become much younger, some even in their late teens. Heavily reliant on social media platforms, the militant group also has its own YouTube video series called the Mujatweets, where young men living in ISIS-controlled territory talk about how happy they are.
"It's a tragic statement, but they seemed to have learned what kind of PR has worked well to gain attention and gain awareness for their recruitment," Shane Shook, a cybersecurity expert and chief strategy officer in the San Francisco Bay area office of ZeroFox, a social media risk management company, previously told the International Business Times.
That said, the U.S. isn't the only country at risk. Foreigners from all over the world, including Europe and the U.S., have left their home countries to join the Islamic State. Around 1,000 Europeans have joined rebel groups in Syria, nearly half of them from the United Kingdom, the Times reported. Through a sophisticated recruitment campaign, brutal treatment of its enemies and power vacuums in deeply conflicted Iraq and Syria, ISIS has grown their militant group to about 50,000 fighters.
© Copyright IBTimes 2023. All rights reserved.