James Foley Beheading Video First ISIS 'Terrorist Attack' On United States: Obama Administration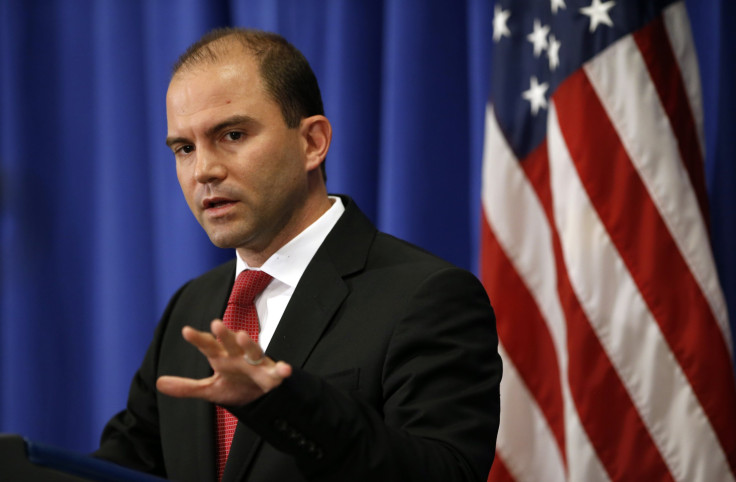 The Obama Administration said Friday its long-term goal is to permanently defeat the Islamic State, calling the militant group a "cancer" that needs to be eradicated. The Islamic State carried out what the White House called its first "terrorist attack against our country" when the group beheaded U.S. journalist James Foley in a video released on Tuesday.
When Americans are in "immediate danger," no invitation is necessary for a rescue operation, said Ben Rhodes, deputy National Security Advisor, in a press briefing from Martha's Vineyard. Rhodes did not specify how many U.S. citizens are currently in custody of the Islamic State, formerly known as the Islamic State of Iraq and Syria (ISIS), but he called the number "small." At least one other journalist, Steven Sotloff, has been threatened by ISIS. A U.S. Special Forces operation attempted to rescue Foley and other U.S. hostages earlier this summer, but the mission was not successful.
"We're going to keep trying for all of our hostages," Rhodes said.
The U.S. began targeted airstrikes on Islamic State strongholds in Iraq over two weeks ago. The militants have made rapid gains across Iraq and Syria since the start of the summer, but according to the White House, ISIS has been in Iraq for at least 10 years.
© Copyright IBTimes 2022. All rights reserved.
FOLLOW MORE IBT NEWS ON THE BELOW CHANNELS