Law Enforcement Warned To Be On Alert For ISIS Attacks: Federal Authorities Said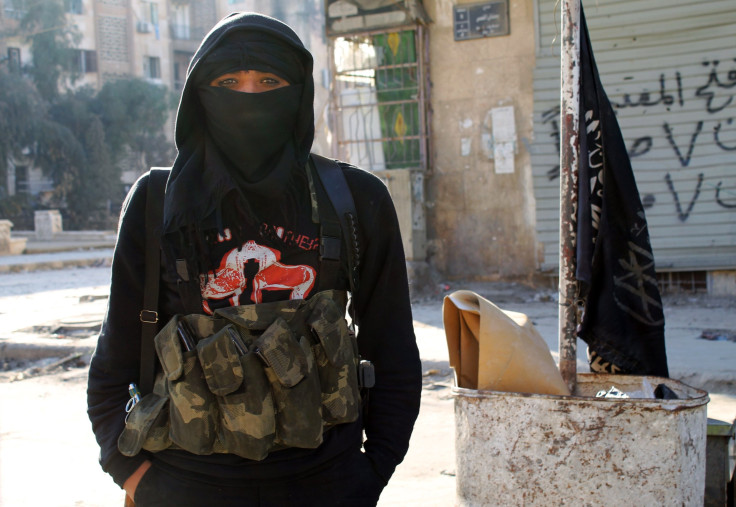 Law enforcement across the United States should be on alert for possible attacks by Islamic State, a joint bulletin from the FBI and the Department of Homeland Security said. There have been no credible threats "against the Homeland," but there is the possibility of lone Islamic State sympathizers attacking the U.S.
The Islamic State, formerly known as the Islamic State of Iraq and Syria, use social media and its media wing, Al-Hayat, to carry out a wide-reaching recruitment campaign and spread its message throughout the world.
As a result, federal authorities have asked local, state and federal law enforcement to monitor online activities, suspicious travel and social media mentions of particular people or locations.
"Although we remind first responders that content not explicitly calling for violence may be constitutionally protected, we encourage awareness of media advocating violent extremist acts in particular locations or naming particular targets, to increase our ability to identify and disrupt potential Homeland threats," the bulletin stated. "We urge state and local authorities to promptly report suspicious activities related to homeland plotting and individuals interested in traveling to overseas conflict zones, such as Syria or Iraq, to fight with foreign terrorist organizations."
After President Barak Obama announced targeted airstrikes on Iraq, ISIS-affiliated social media began calling for attacks on U.S. interests. Some posts even called for sleeper-cell attacks in the West, according to the SITE jihadist threat monitoring service. However, retaliation for the bombing came on Tuesday, when ISIS beheaded American journalist James Foley and released the footage on social media. The group threatened to kill journalist Steven Sotloff if Obama didn't call off airstrikes.
"Civilian deaths reportedly associated with these U.S. military air strikes will almost certainly be used as further examples of a perceived Western war against Islam in English-language violent extremist messaging that could contribute to [homegrown] radicalization to violence," the bulletin stated.
Along with English-language social media, the militant group also produces a monthly magazine and a YouTube video series called the Mujatweets. Translated into at least four languages, the videos aim to show how happy and young the men are in the caliphate.
© Copyright IBTimes 2022. All rights reserved.
FOLLOW MORE IBT NEWS ON THE BELOW CHANNELS