After Ebola, World Bank Chief Proposes Global Insurance Program For Future Outbreaks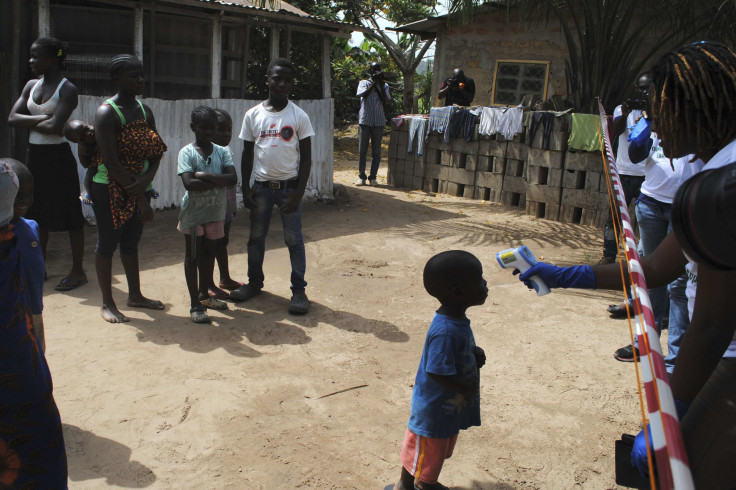 World Bank Group President Jim Yong Kim is proposing emerging nations, developed countries and global aid organizations participate in a kind of insurance system to help pay for health crises like West Africa's Ebola outbreak. "We need to prepare for future pandemics that could become far more deadly and infectious than we we have seen so far with Ebola," Kim told an audience at Georgetown University on Tuesday. "We must learn the lessons from the Ebola outbreak because there is no doubt we will be faced with other pandemics in the years to come."
The largest Ebola outbreak ever recorded has killed more than 8,700 people in West Africa, and will cost Guinea, Liberia and Sierra Leone billions in the short term. Experts say weak health infrastructure in these countries contributed to the large scale of the outbreak. Governments and charities from around the world have donated billions in aid, and the number of cases has recently started to decrease.
But according to Kim, the recent outbreak could be just the beginning. And world leaders need a plan.
He explained World Bank officials informally discussed the possibility of a "pandemic response facility" with the World Health Organization, United Nations and other international actors last week at the World Economic Forum in Davos, Switzerland.
"This could work like insurance policies that people understand, like fire insurance," Kim said. "The more that you are prepared for a fire, such as having several smoke detectors in your home, the lower the premium you pay."
He said countries, companies and organizations could work together to prepare for future problems by developing stronger health system infrastructure, surveillance and fast-acting medical response teams. This would lower the "premium" they pay.
"That would benefit donors and others who would pay the premium, but the greatest benefit would be that market mechanisms would help us push improvements in our preparedness for epidemics," he said.
While nothing is official yet, Kim said the World Bank may send proposals to world leaders in the next few months.
© Copyright IBTimes 2023. All rights reserved.