After Midterm Loss, Obama To Attend APEC Summit With Diminished Global Clout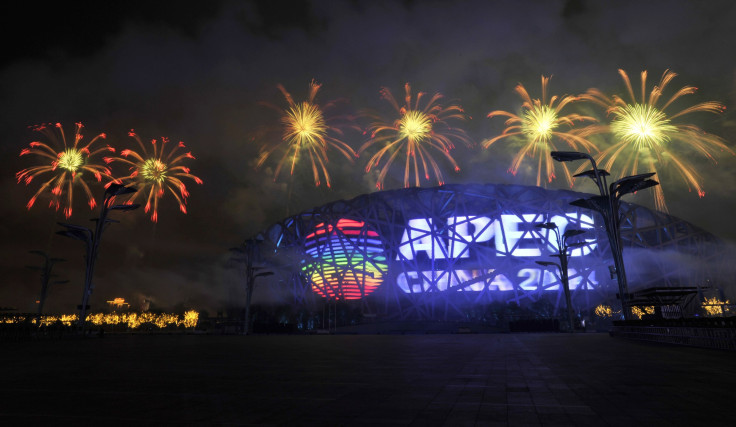 Fresh off a blistering defeat for the Democratic Party in the U.S. midterm elections, President Barack Obama will head to Beijing next week for the Asia Pacific Economic Cooperation summit and an official state visit with Chinese President Xi Jinping. But Tuesday's electoral losses and strengthened congressional opposition at home, with both House and Senate under Republican control, mean Obama may be negotiating with world leaders with diminished global clout.
International observers have painted Obama as a weakened president after Tuesday's election losses, seen as a reflection of voters' disenchantment with the president. The midterm defeat is "going to diminish [Obama] in his foreign policy," Jeff Kingston, director of Asian Studies at Temple University in Tokyo, told the Washington Post. "Leaders in Asia will now view him as a lame duck." But it still remains to be seen to what degree the president's deflated stature might affect his negotiations with world leaders at the summit.
Trade will likely be a big-ticket item on Obama's agenda as he arrives for the meeting on Monday. The 12 countries involved in the Trans-Pacific Partnership, a proposed free-trade agreement between the U.S. and major economies in the Asia-Pacific and Latin America, are all attending the APEC summit. TPP talks have stalled for months as the U.S. and Japan butted heads over agricultural tariffs laid out in the agreement, and observers see next week as a prime opportunity to make some headway on the deadlock. Meanwhile, officials in Washington have reportedly been deflecting China's efforts to promote its own proposed free-trade agreement at the summit.
Analysts say the TPP is central to bolstering Obama's foreign policy legacy in the Asia-Pacific, and in fact the new Republican majority in both houses of Congress could be a boon for the deal. Democrat lawmakers previously expressed concern over the TPP negotiations and blocked Obama's request for authority to expedite trade agreements through Congress. Republicans, however, have been calling on the president to move forward on the trade agreement.
Obama and Xi will also likely try to move forward on a bilateral investment treaty that has been under negotiation. U.S. business leaders have been calling on the president to prioritize the treaty discussions during next week's meetings and fast-track the deal.
China's military assertiveness in the region and the protests in Hong Kong may also be topics of discussion between Obama and Xi. "I think the administration's going-in position is to accentuate the positive and minimize the negative, and that means the human rights," said Dr. Patrick Cronin, senior direct of Asia-Pacific Security at the Center for a New American Security, at a press briefing last week. Cronin noted that Obama would also likely bring up the United Nations' impending vote to refer North Korea to the International Criminal Court over human rights abuses, which China has hinted it may block.
Next week's meeting marks Obama's return to the APEC summit after a two-year hiatus. The government shutdown precluded his attendance in 2013, and he missed the 2012 summit because of the Democratic National Convention. The state visit with Xi also marks the first face-to-face meeting between the two leaders since Xi's June 2013 trip to California.
Russian President Vladimir Putin will also be attending the APEC summit, although the Kremlin said there were no plans for a bilateral meeting between him and Obama. U.S.-Russian relations remain chilly after Obama denounced "Russian aggression in Europe" during a U.N. General Assembly speech. Putin accused Obama last month of a "hostile" attitude toward Russia.
© Copyright IBTimes 2023. All rights reserved.