After Nuclear Agreement, Iran Begins Dismantling 10,000 Centrifuges Amid Criticism From Parliamentary Members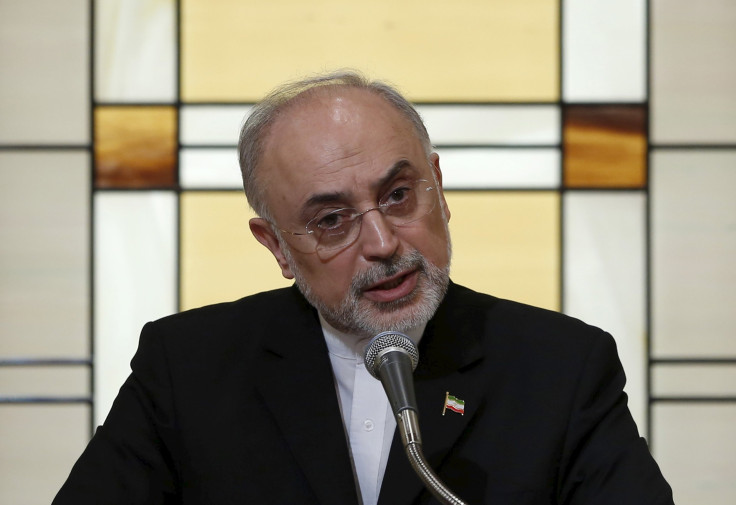 Iran has begun dismantling some 10,000 centrifuges in the Natanz enrichment facility, Iranian media outlets reported Monday. The move appeared to signal that the country was intent on carrying through responsibilities agreed to with the P5+1 earlier this year.
The nuclear agreement requires that Iran disassemble most of its 19,000 centrifuges. The 10,000 centrifuges reportedly being dismantled were not active, the head of Iran's Atomic Energy Organization, Ali Akbar Salehi said, according to the Middle East Monitor, citing local reports.
The country began dismantling the centrifuges about two weeks ago, Salehi said. Some Iranian members of Parliament were concerned by the speed of the process, but Salehi said the quicker they were able to be disassembled, the sooner sanctions would be lifted. He added that it would only take two months to reassemble them.
Nuclear Arsenal by Country | FindTheData
The Iran nuclear deal was reached in July between the U.S., Iran and five other world powers. The agreement requires that Iran end its nuclear enrichment program in exchange for a gradual lifting of many of the sanctions currently imposed against the country.
The agreement was bitterly fought by Republicans in the U.S. and hard-liners in Iran. Republicans said Iran could not be trusted to abide by the terms of an agreement, while critics in Iran said it marked an attempt by the U.S. to infiltrate the country. Some viewed it as bowing to American will in the region. Ayatollah Ali Khamenei, the country's supreme religious leader, said he approved negotiations with the U.S. over the nuclear program only for "specific reasons" and would not be willing to negotiate on other issues.
Some sanctions could be lifted against Iran within the first three months of 2016, Bloomberg News reported in September. Adversaries of Iran in the region, including Israel and Saudi Arabia, have sought to boost their defenses in advance of sanction relief.
© Copyright IBTimes 2023. All rights reserved.