After Paris ISIS Attack, French Plan To Revoke Citizenship Of Terrorists Born In France Is Dropped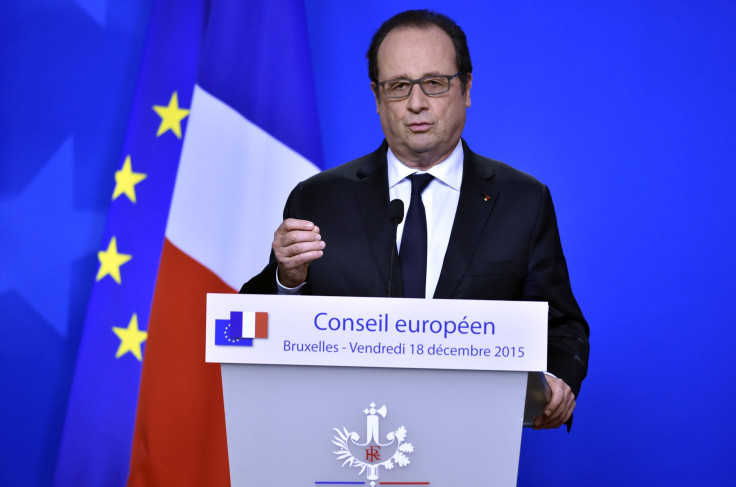 The French government is backtracking on one of the more controversial plans it made in the aftermath of deadly terror attacks in Paris last month. Just days after Islamic State group extremists killed and wounded hundreds of people in the country's most iconic city, French President François Hollande said he wanted to strip the citizenship of French natives convicted of terrorism if they held a second passport.
Now, the French government has decided to drop this proposal, the Local reported Tuesday. The policy was part of a set of changes announced to parliament that would have meant a change to the country's constitution. Any constitutional change requires a two-thirds majority in parliament, and the measure was considered too controversial to move forward.
"We must be able to revoke the French citizenship of a person convicted for threatening the nation's interest or for terrorist acts," Hollande said Nov. 16 when announcing the measure, the Associated Press reported.
France's current laws allow the government to revoke citizenship only from people who have been naturalized and have dual nationality -- not from those born in France. The country has used these laws in the past. As recently as October, Interior Minister Bernard Cazeneuve asked for five people accused of terrorism to be stripped of their nationality, and a Moroccan-born terrorist was stripped of his French passport and sent back to Morocco in September because the government said he was a threat to national security.
Terrorist Attacks and Threats in France | FindTheData
The idea of stripping citizenship from French-born terrorists has been championed by Marine Le Pen, the president of the far-right National Front party, but it has also been criticized by those on the left. French Prime Minister Manuel Valls has even said "stripping someone's nationality is not a weapon against terrorism," the Local reported.
Other, more liberal politicians have said the proposal would help the National Front, which often takes anti-Muslim and anti-immigrant stances that many say contribute to the tension and feeling of isolation for Muslims in France. Le Pen and those on the right have been pushing for France to take passports from people who "break from the values of the Republic."
Former minister Cecile Duflot said the measure was "an ideological gift to the National Front," the Local reported. And now other politicians have agreed.
"The Elysée has realised that it will create a schism not just in the Socialist Party but throughout the whole of the left," MP Benoit Hamon said about the decision to drop the plan, according to The Local.
Le Pen and the National Front party recently lost in regional elections in France, but the country is still on edge after the terror attacks last month and their ideas are not likely to go away soon despite this latest policy defeat.
© Copyright IBTimes 2023. All rights reserved.
FOLLOW MORE IBT NEWS ON THE BELOW CHANNELS