After Paris ISIS Attacks, Morocco Terrorism Under Scrutiny: Islamic State Is North African Country's Latest Terror Threat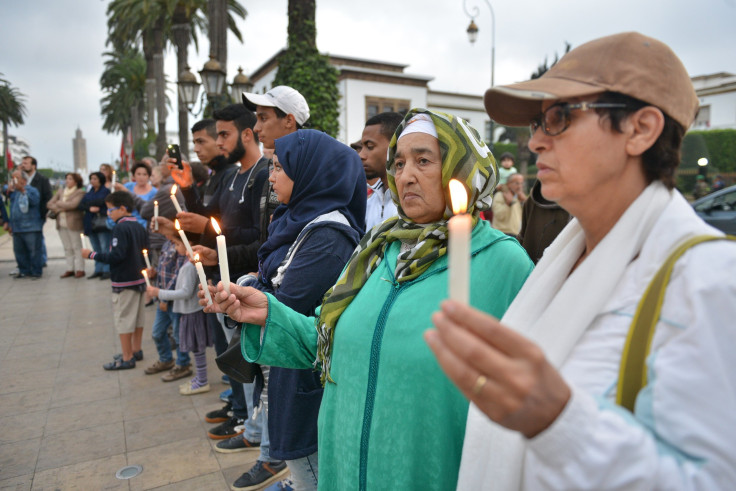 After the alleged mastermind behind Friday's terrorist attacks in Paris was identified as being of Moroccan descent, police in the North African nation on Monday arrested four alleged members of the so-called Islamic State militant group, also known as ISIS, Reuters reported. French authorities named Abdelhamid Abaaoud as a primary suspect in the attacks that left more than 125 dead and at least 350 people injured, including nearly 100 critically.
Abaaoud is a Belgian national, but his Moroccan heritage could become an aspect of interest to investigators, who launched a series of overnight and early morning raids in Belgium Monday. Officials last week foiled a terrorism plot by a Moroccan that targeted a church in Europe, though it was immediately unclear which region of Europe was targeted. As a result, Morocco was placed on a higher-than-normal alert following this weekend's attack, raising its terror threat level to a "3," which is average, the same as the U.S., reported Morocco World News.
Just two months ago, the United Kingdom issued a warning of an increased terror threat in Morocco and cautioned British citizens over traveling to the nation because "Attacks could be indiscriminate, including in places visited by foreigners."
About two weeks prior to that, more than a dozen terror suspects with reported ties to ISIS were arrested in Morocco for allegedly planning to carry out attacks at various locations throughout the country. In that instance, Morocco and neighboring Spain worked in conjunction to foil the would-be attackers, who were headquartered in suburban Madrid, the Express UK reported. The countries' close proximity to one another underscores the potential threat each faces from ISIS, as more than 125 people have reportedly left Spain over the past few years to join ISIS, Spanish Interior Minister Jorge Fernandez Diaz said in August.
A previous raid on ISIS in Morocco was carried out in March, yielding multiple arrests of alleged ISIS loyalists just two days after terrorists attacked a museum in nearby Tunisia, where more than two dozen people were killed and dozens more injured.
Morocco has made it a crime to join foreign terrorist organizations, and has released data showing that it is the only country in the Middle East/North Africa region to avoid coming under a terrorist attack last year. Earlier this month, the U.K. ranked Morocco among the safest countries in the world.
Still, the Muslim Brotherhood group remains based in Morocco's popular tourist destination, Casablanca, and it has splintered across various cities in the nation, according to the Institute for Security Studies, a nonprofit think tank conducting research and policy advice on terrorism in Africa. The U.S. Department of State lists Morocco as "a strong partner in counterterrorism efforts" that "works closely with U.S. law enforcement," which could explain why the country hasn't seen a recent terror attack.
The most recent instance of terrorism in Morocco came in 2011, when an explosion in the city of Marrakesh killed more than a dozen people at a popular tourist destination and injured at least 20, BBC reported. The attack provoked widespread condemnation among world leaders. Other fairly recent instances of terrorism in Morocco include separate suicide bombings in Casablanca in 2007, highlighted by an attack at the U.S. diplomatic offices there in April of that year, Al Jazeera reported. In 2003, suicide bombers launched five separate attacks in Casablanca and killed nearly four dozen people, including the bombers.
© Copyright IBTimes 2023. All rights reserved.